Reading Time:
3
minutes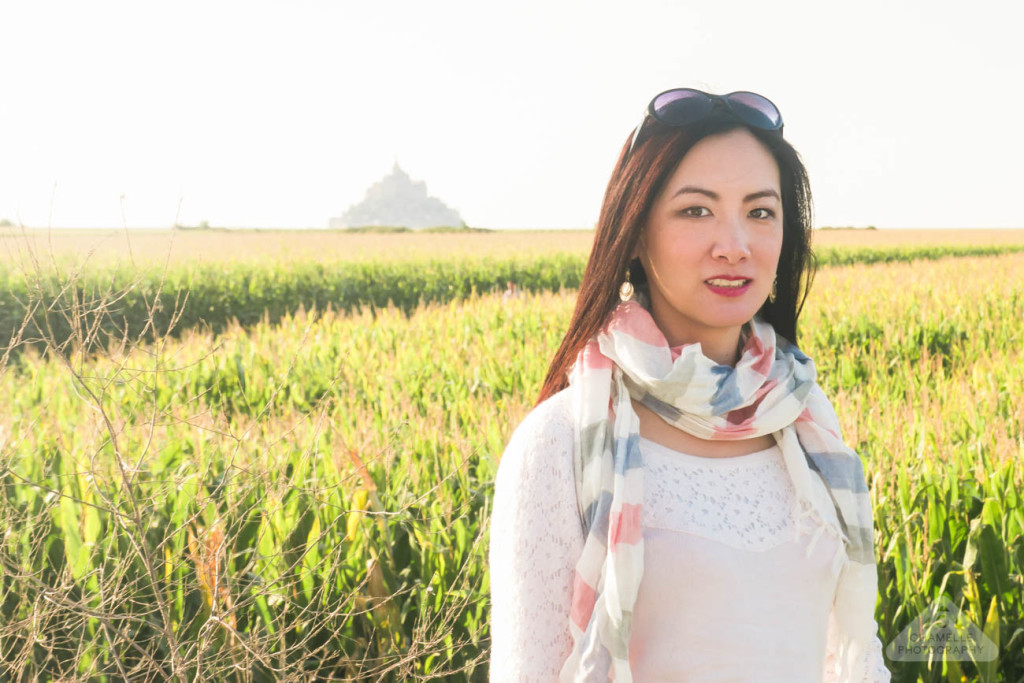 Hi, my name is Livia, the owner and creator of Chamelle Designs and Chamelle Photography.
I am a Travel Photographer and Blogger and this is my Travel Blog featuring some of my photos, videos, designs, and more.
I was born in the USA to Taiwanese parents, grew up in Australia, spent a year living in China and now 5 years living in France and Switzerland. I am not a 'nomad' but I've fit in as much travel as I possibly could while always having a regular life and a home base. I've travelled extensively in Western Europe over the past 5 years and I like to sweet talk the customs people into giving me a stamp in my passport. Most of the time it doesn't work (because I am classified as a resident) but sometimes it does!
Why Europe? Well, most people seem to be interested in things that are different and I'm no exception. Since I grew up with Anglo and Asian culture, European culture was foreign (and therefore interesting) to me. I knew nothing about it. And around the mid 2000s my sister and several of my friends were living in Europe. I thought I had missed the boat to do that too, but better late than never they say. In 2010 I packed up my bags and moved alone 17,000 km (10,000 miles) to the other side of the world and I've been here ever since…
Before moving to France I managed to get myself to an intermediate level (B1) in French. I am now at C1 level and am happy with that, but I am still learning and improving every day. I also speak English (duh) and Chinese Mandarin and studied Japanese in high school (I only remember a small amount of it now but can still read it) and I know a few useful (and useless) words and phrases in Spanish and German. Why do I mention this? I mention it because travelling for me is not just about staying in fancy hotels or eating at fancy restaurants or taking a billion photos of the 'must see' tourist sites. I'm actually fascinated by different cultures and peoples and love meeting locals and finding out about their way of life. Knowing multiple languages is a great way of bridging that gap and finding out more. People seem infinitely more receptive and friendly if you speak their language rather than expecting them to speak yours.
I've always been pretty indoorsy but I do love water sports in summer and living near the Alps I love outdoor ice skating and skiing in winter too. It helps too, that getting out and about gives me plenty of new (and beautiful) places to photograph!
I love to learn new skills and try new things (most of it self taught). In the last couple of years I've learnt web design and WordPress, Adobe Premiere and After Effects (ie video editing), timelapse photography, French (and a bit of Spanish and German), cooking and patisserie and skiing. I went ice skating after not having done it in about 15 years. I've also tried caving, paragliding, stand up paddle boarding, hot air ballooning, rollerblading hockey, tobogganing and swimming with giant sea turtles all for the very first time.
I've been working as a photographer for about 7 years and travelling is for me a way to carry out my biggest passion. I've had many friends ask me for travel and photo tips and camera suggestions so I decided to document some of my findings here. Over the coming months you'll find blogposts covering these topics.
Social Media – Follow me! 🙂
Instagram – @chamellephoto or @lepetitprincelyon
Facebook – Chamelle Photo or Le Petit Prince Lyon
Twitter – chamellephoto
Pinterest – chamellephoto – where I have saved over 20,000 pins featuring my topics of interest and things I love.
Flickr – chamellephoto
500px – chamellephoto
Etsy – Chamelle Designs – where I sell various things I've designed or made.
If you have any further questions, feel free to drop me  line via my Contact form or simply email me at: chamelledesigns@gmail.com
Copyright note
If you'd like use a photo or editorial content from my blog, please:
link back to the page where you got it from (eg http://www.chamelledesigns.com/2016/01/…..)
give credit (© Chamelle Photography). Do not simply title the link 'here.'
let me know! I'd love to hear from you 🙂
Under no circumstances should entire blog entries and/or photos be copied and pasted. No one likes to have their work stolen. Yes, you will be found out and may the hooves of a hundred thousand camels trample all over you.