Reading Time:
3
minutes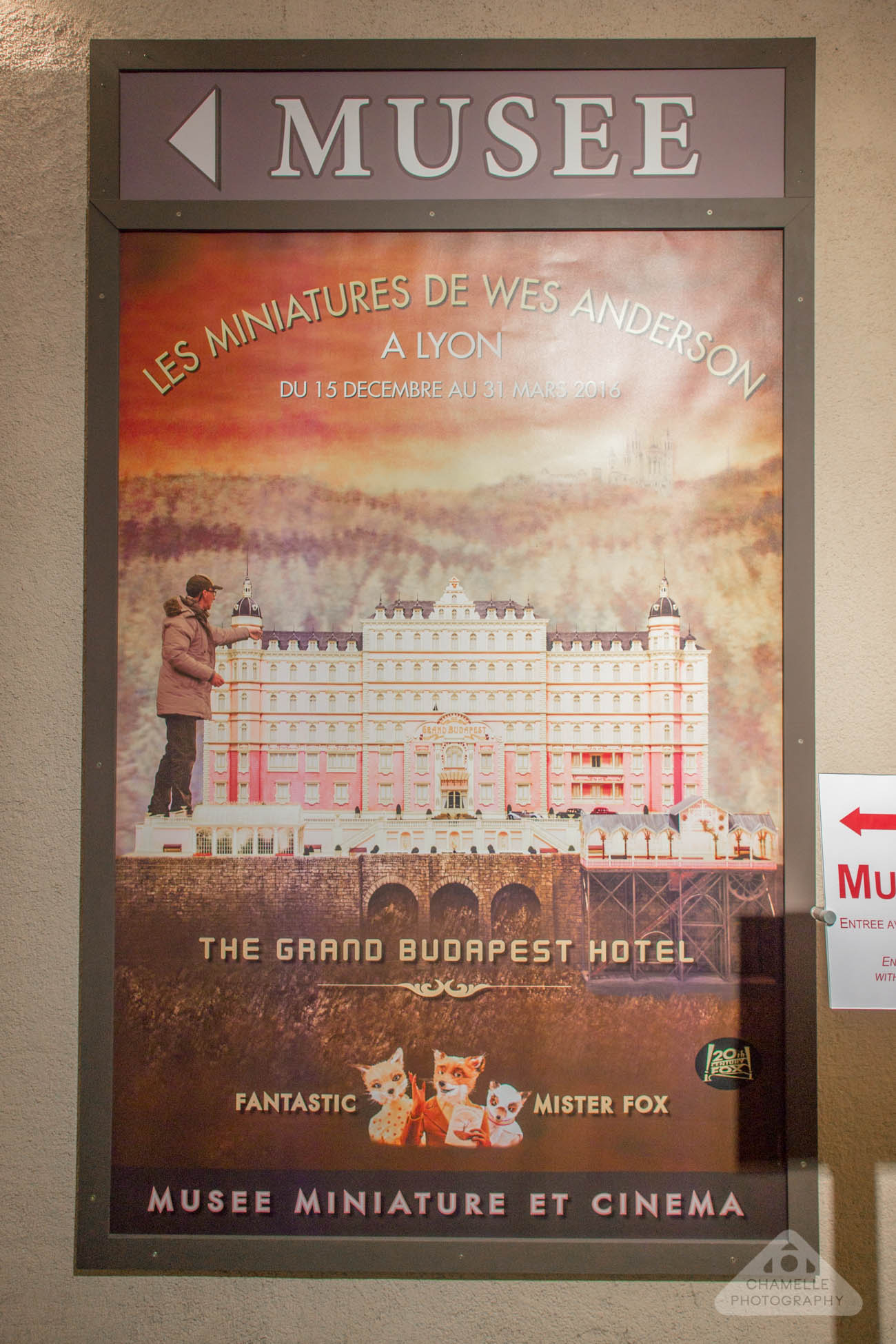 Wes Anderson exhibition in Lyon, France – The Grand Budapest Hotel and Fantastic Mr Fox movie sets and props
The other day I saw on Cloporte's Instagram feed that a Wes Anderson exhibition was coming to Lyon. I couldn't be more excited! I only discovered his films last year (a bit slow, I know) but I became a huge fan. After I saw The Grand Budapest Hotel I posted this on my Facebook. My friends suggested I watch some of his other films too and since then I have seen a few more. My favourites are the Grand Budapest Hotel and Fantastic Mr Fox and this exhibition in Lyon was going to feature sets and puppets from both films. Aiiieeeee queue the excitement!
I actually visited this museum for the first time almost exactly a year ago during a trip to Lyon (before I moved here). I was really curious about this museum as there doesn't seem to be any other one like it in the world. It features two things: miniatures, and movie props/costumes/sets. Not only that, the whole museum is housed in a beautiful old building with wonky stairs in Vieux Lyon, the old town, which somehow adds to this cool movie set feel.
The museum was created by a huge miniatures fan, Dan Ohlmann, and he exhibits many of his own personal work here, elaborate miniature scenes which take 4-15 months each to create.
There are characters and props from various films, my favourite being the gremlins and mogwai from the Gremlins films. There is also a full-size animatronic alien and random interesting things you'd only expect to find in the US (I'll do another blogpost about the museum).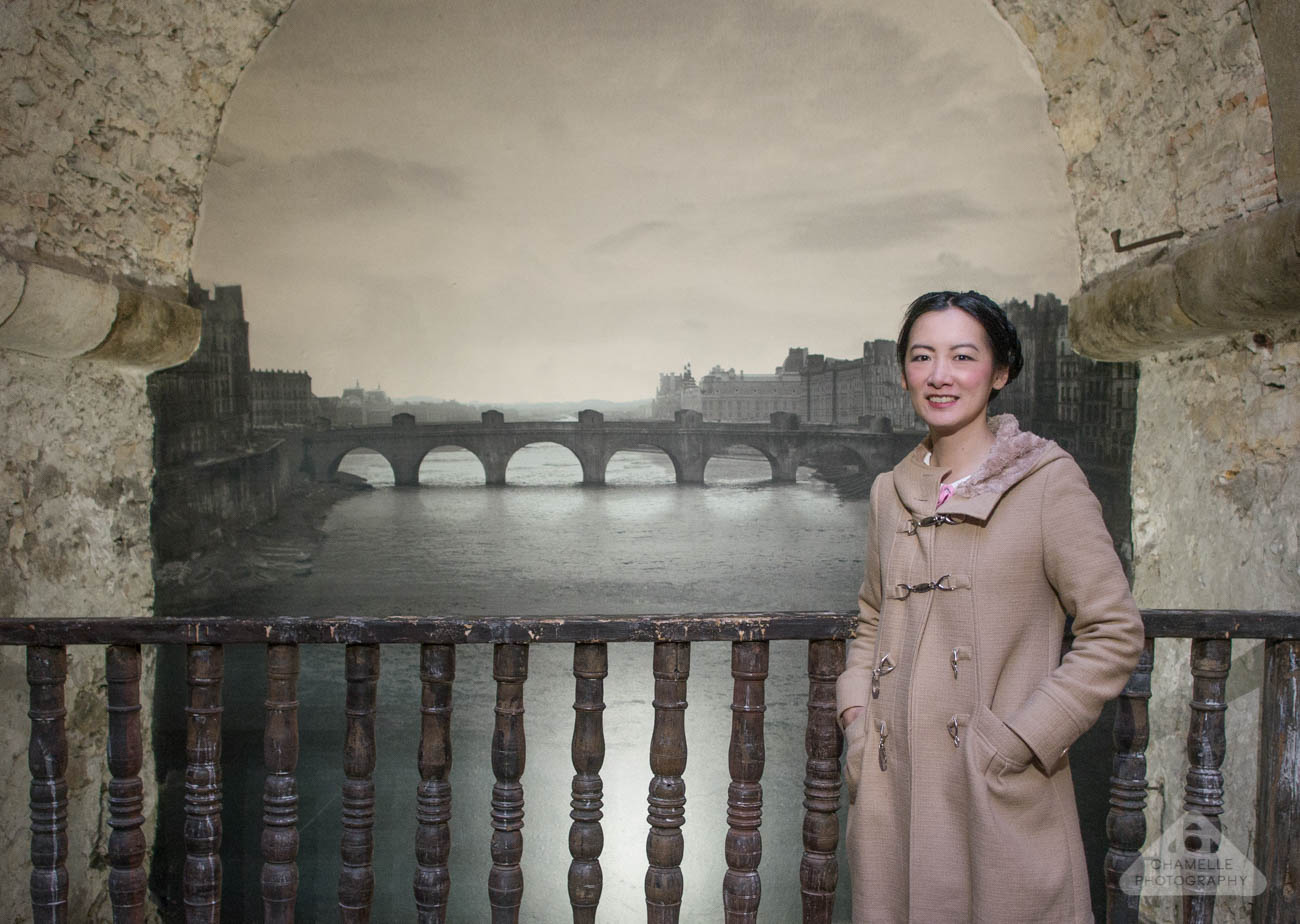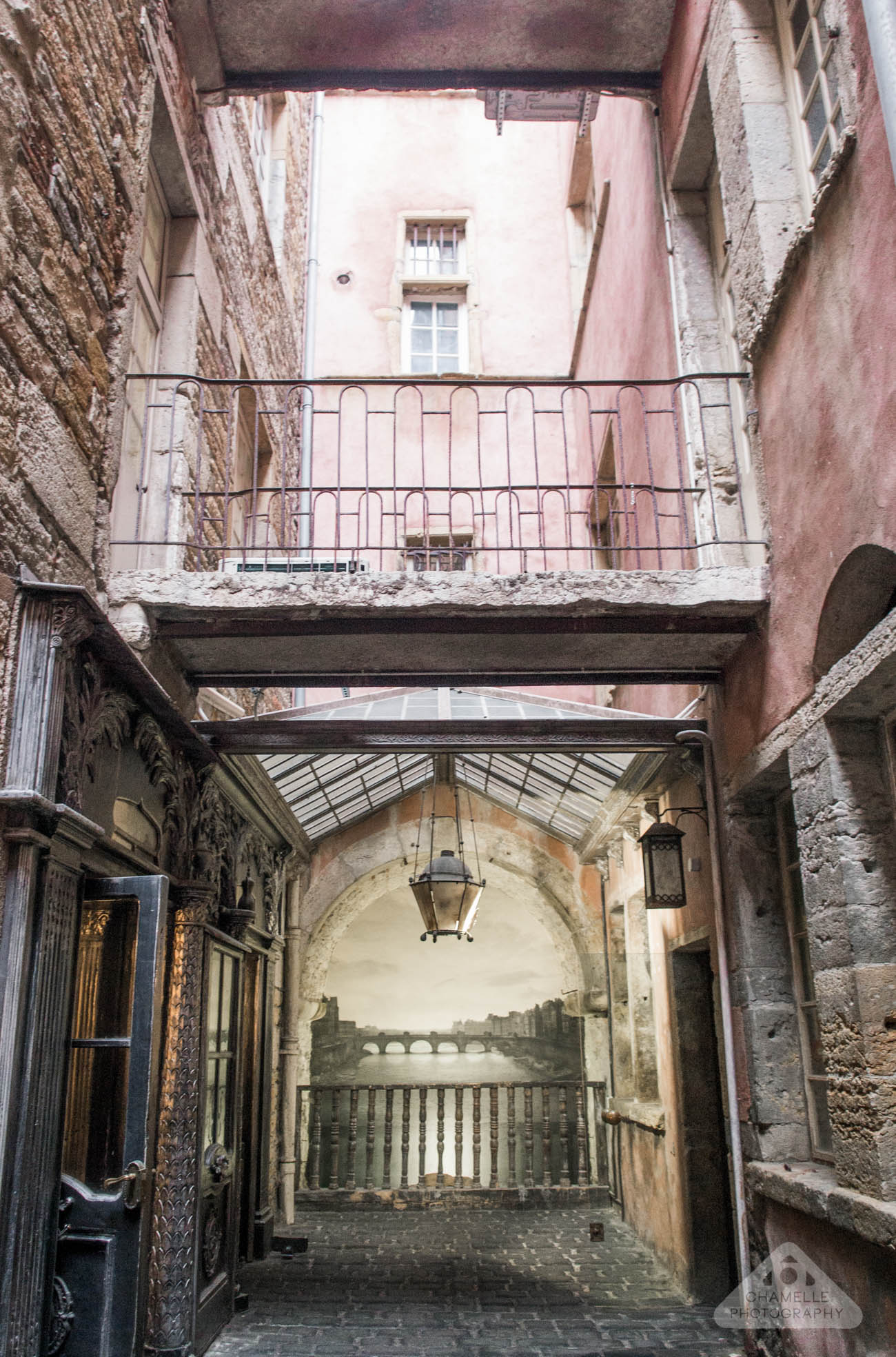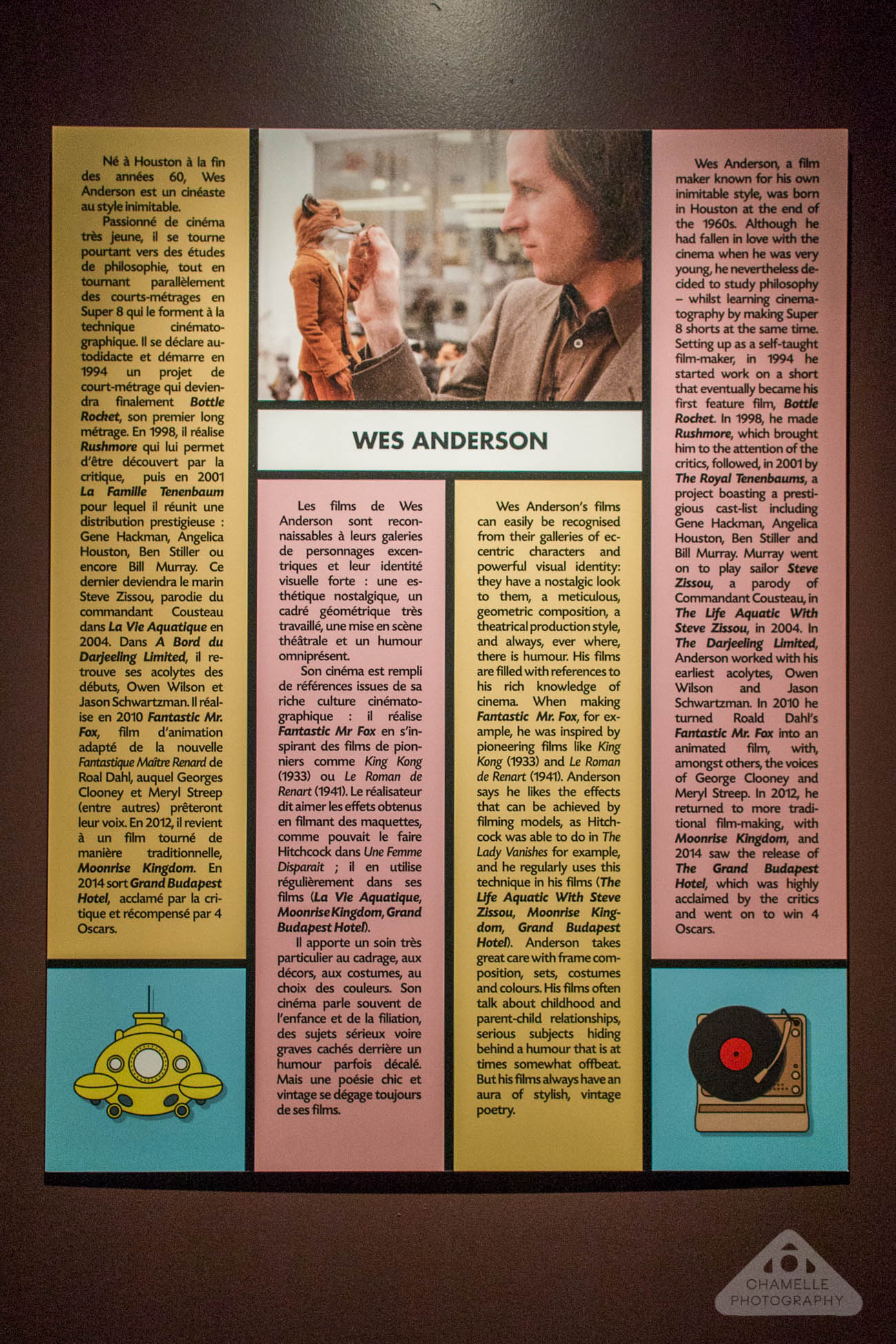 There is a temporary exhibition space on the 3rd floor in the 6th room and that's where the Wes Anderson exhibition was going to be. He said in an interview that he has loved creating miniature scenes and buildings since his childhood, and these two films show off his passion brilliantly as there is an extensive use of miniature models in both.
I asked a friend to join me and check out this exhibition but as I had already been to the museum a year ago, I was tempted to run straight up to the 3rd floor. Of course I accompanied her so we could look at everything together.
I should note that being a huge fan girl I came dressed up as the character Agatha from the film (I already made the costume around a year ago). I did get some strange looks from people but I think people were just surprised and amused.
The hotel is actually bigger than I thought it would be. OK, I had already read somewhere it's 3 metres high by 4 metres wide (and weighs 250 kg) but still… it was a little disappointing that everything was behind thick glass so you couldn't really see it up close. I should note here that for photographers it's very difficult to photograph anything here because there are reflections everywhere and the spotlights aren't exactly great at lighting up the room… but of course we are just there to see it, right?
The buildings in the exhibition are :
The Grand Budapest (pink) hotel
the grey façade of the hotel during the post-war era
the cable car station
the observatory
Check out the attention to detail…. I found the little plants in the greenhouse hilarious.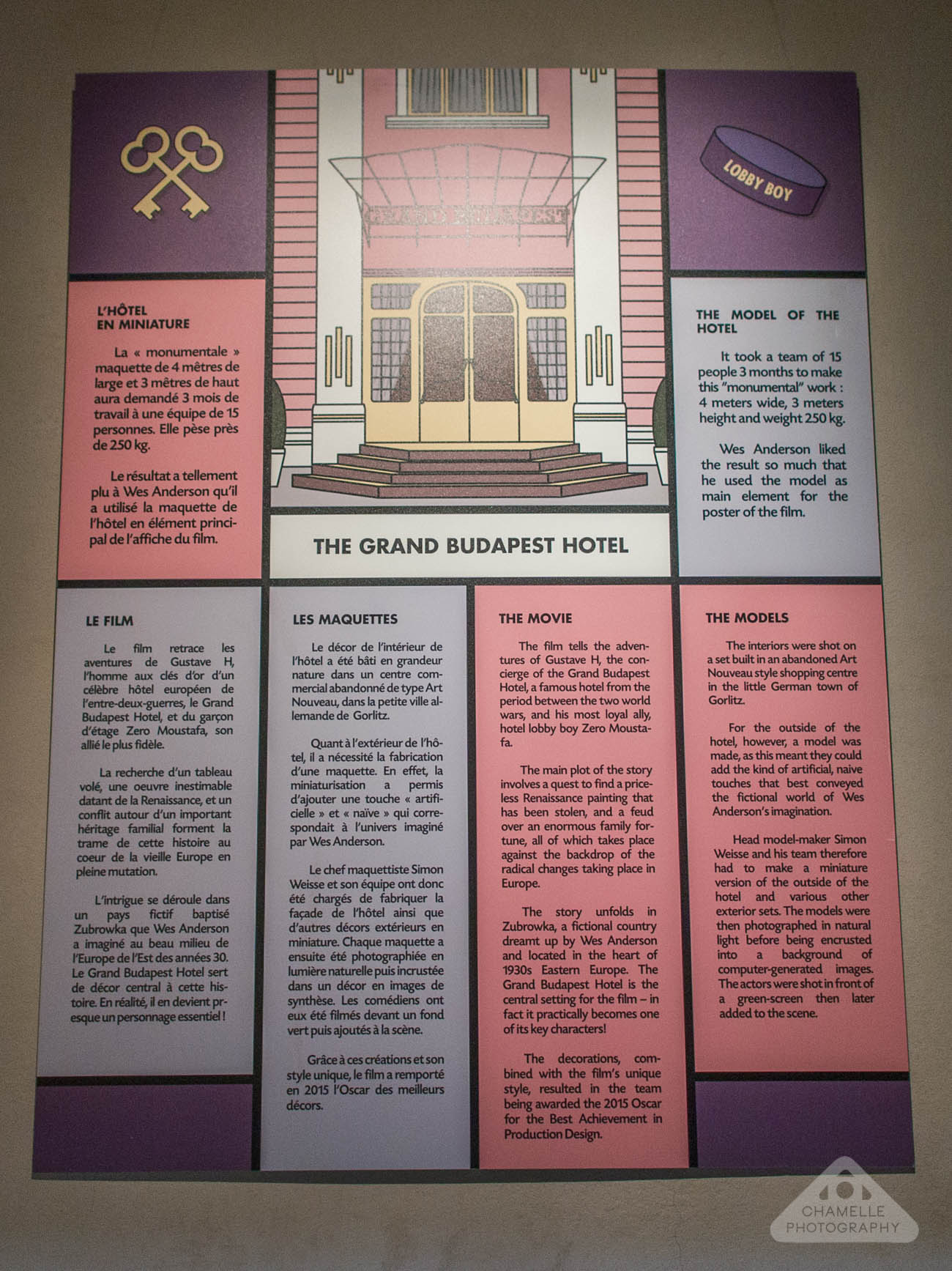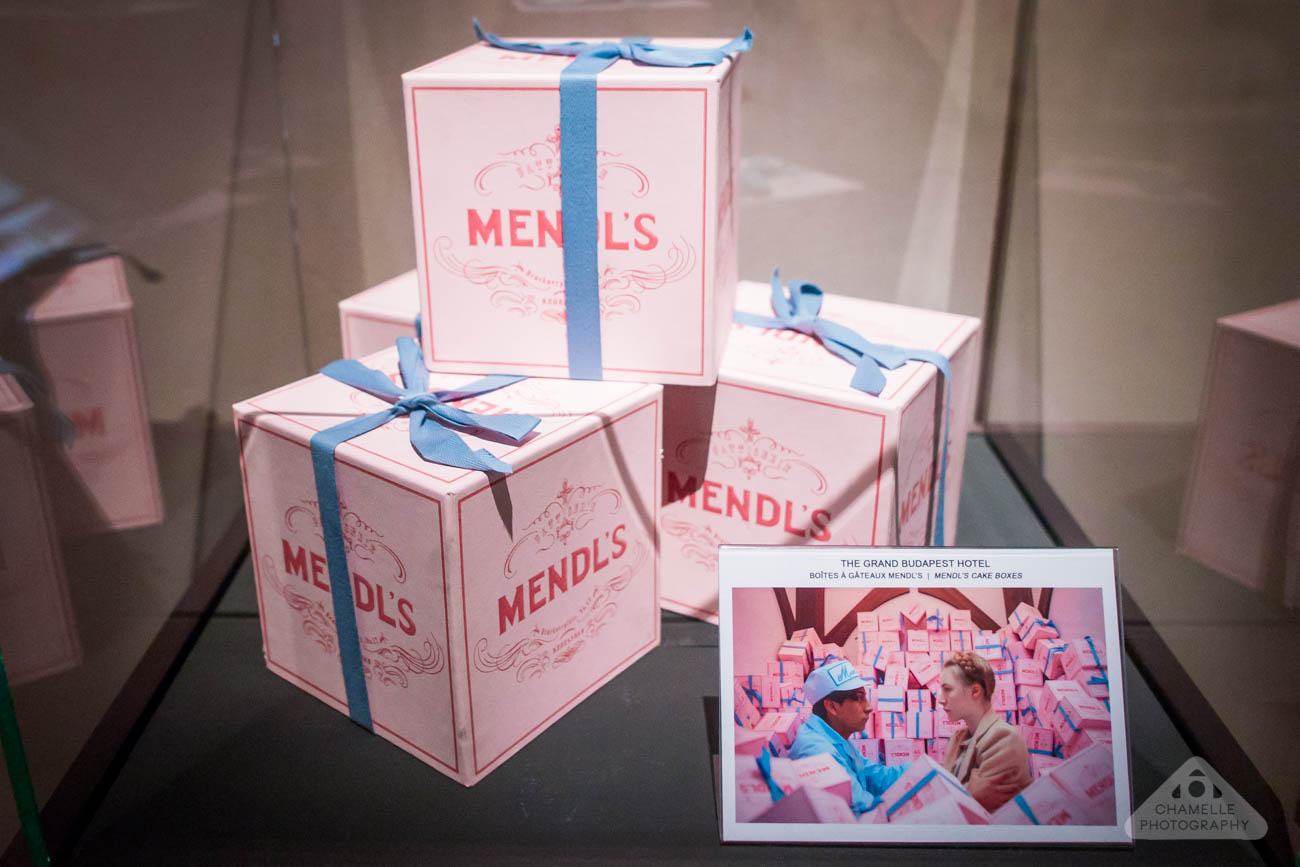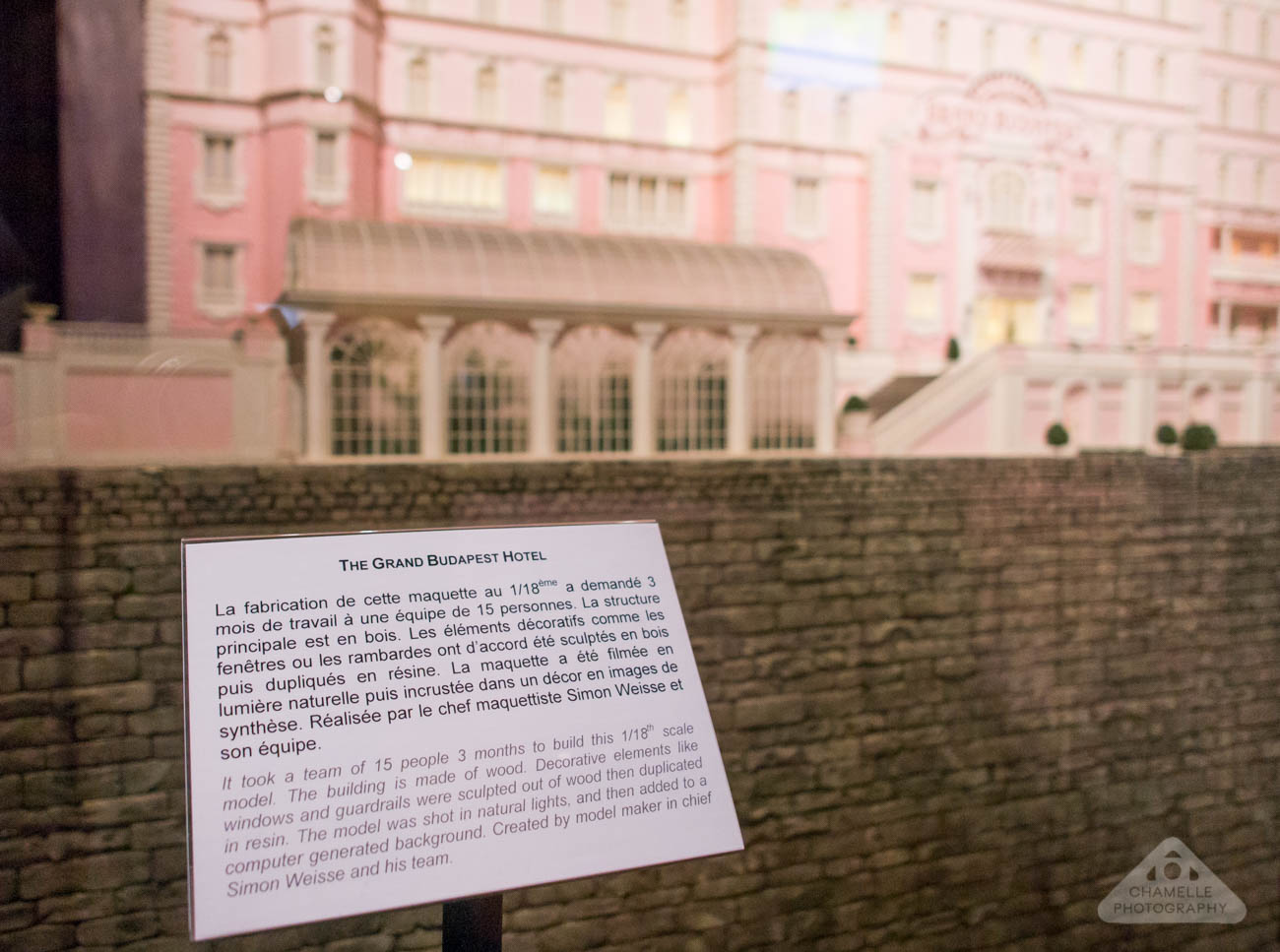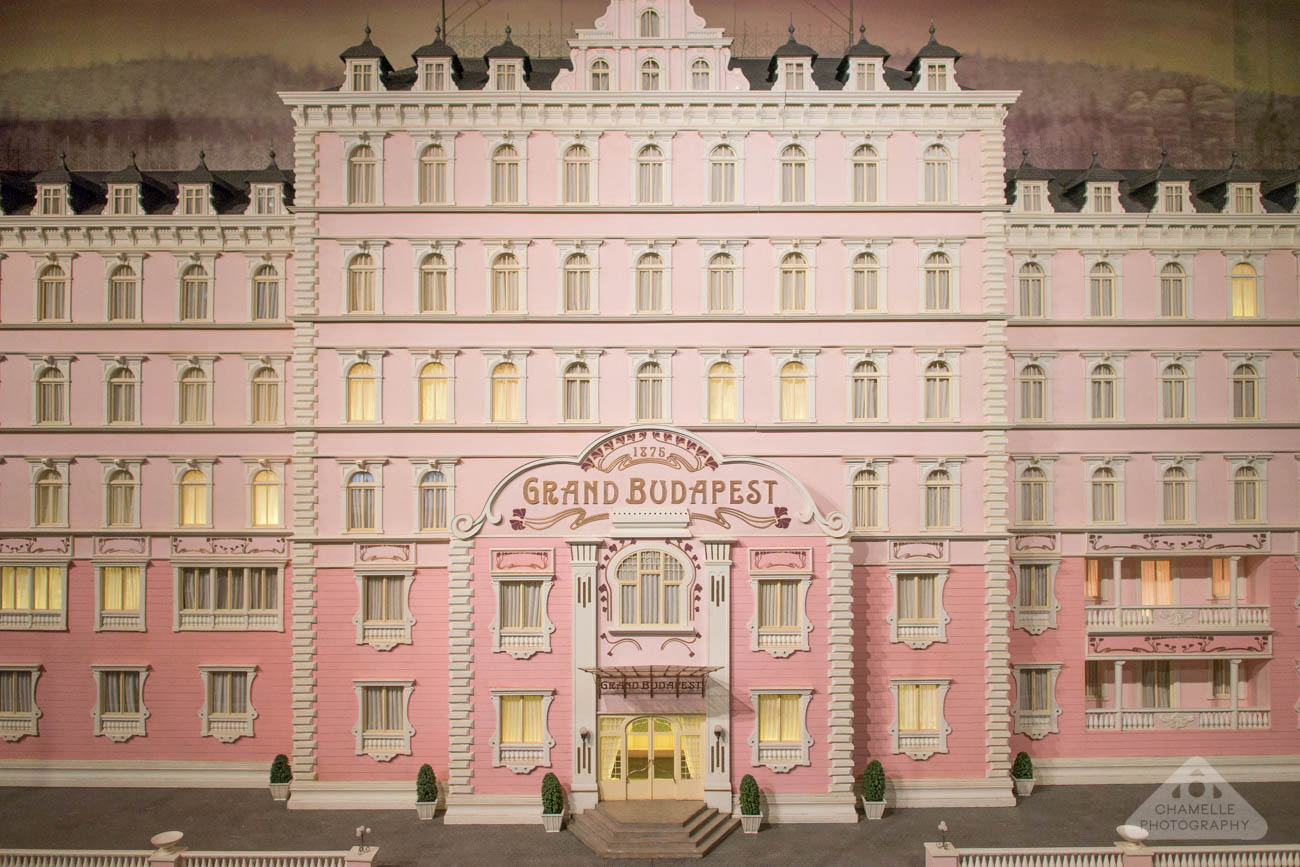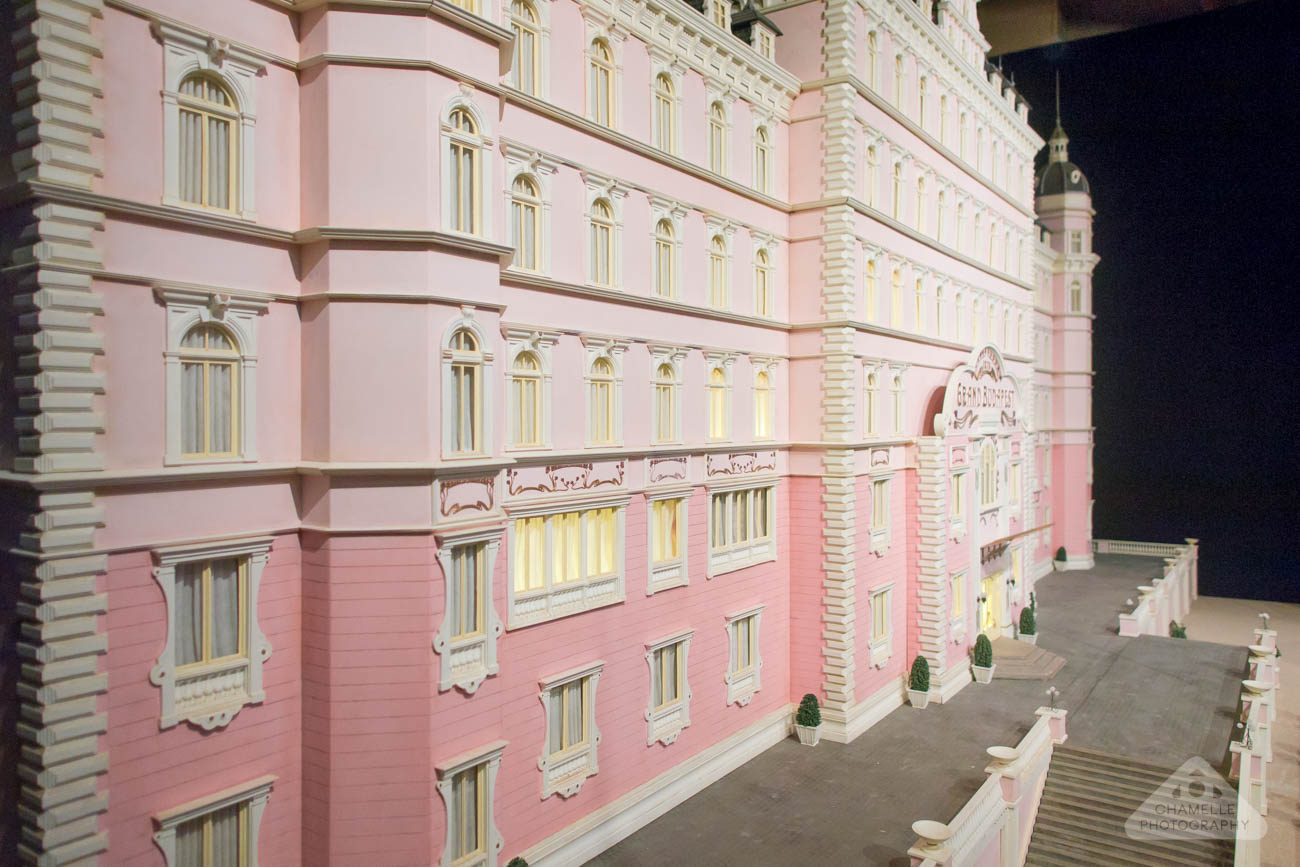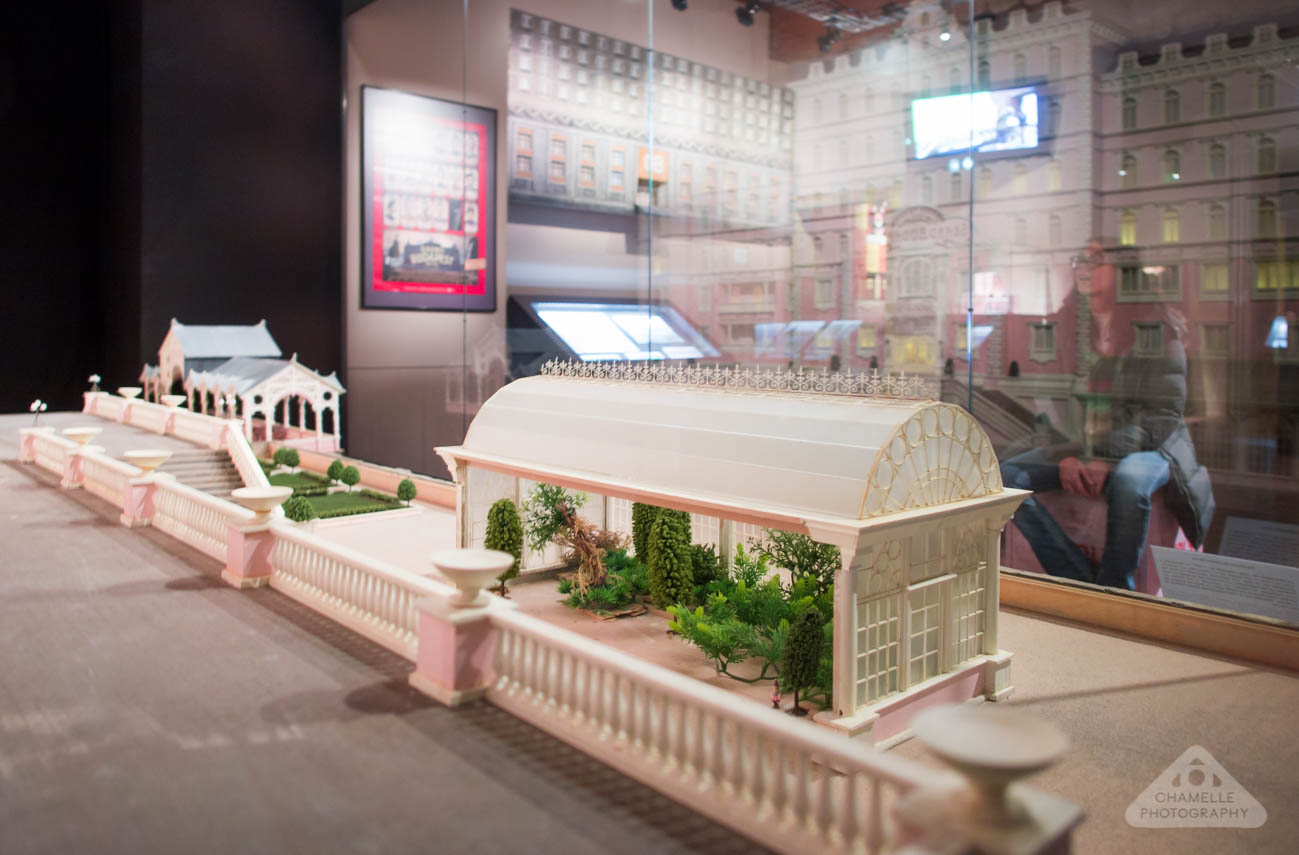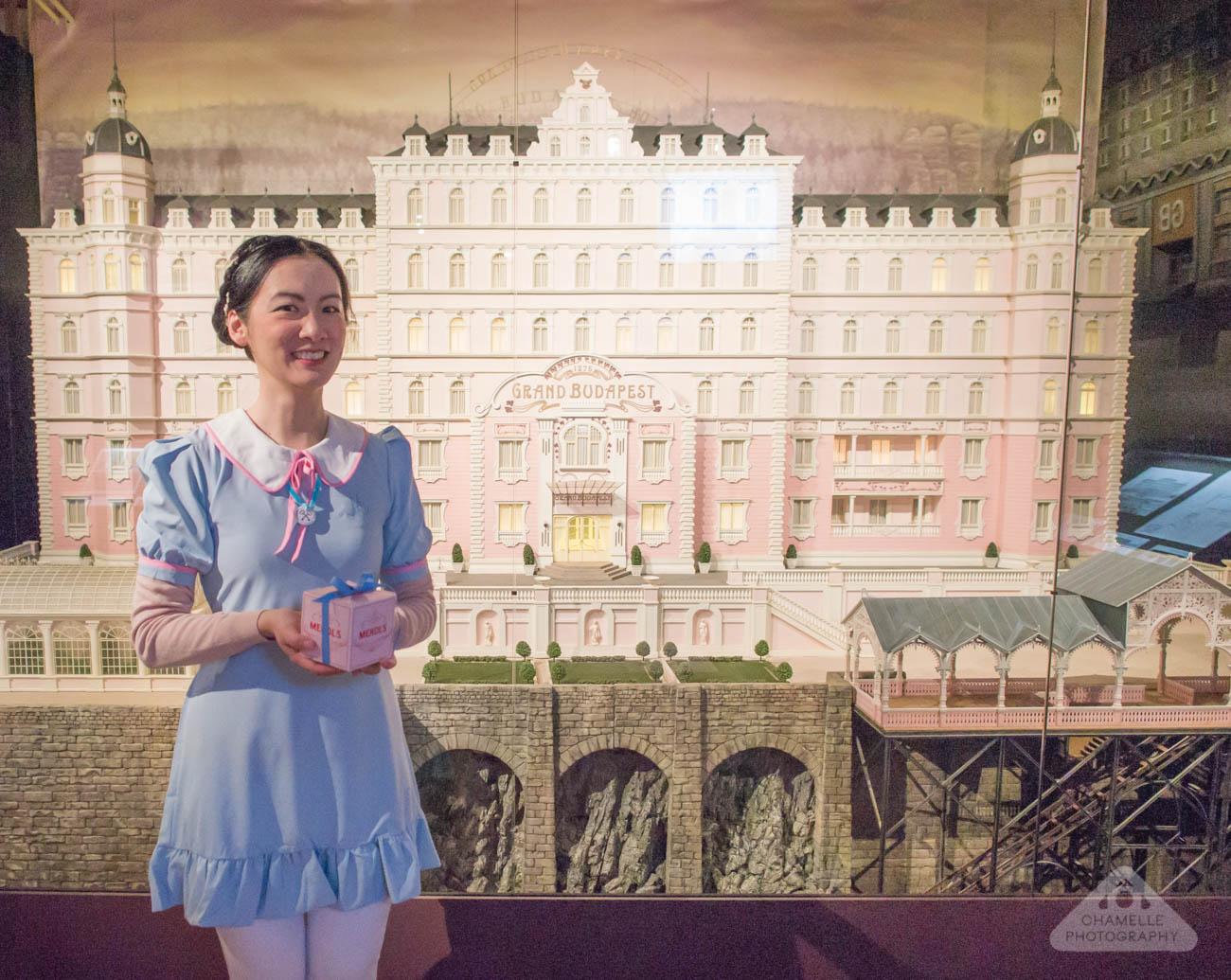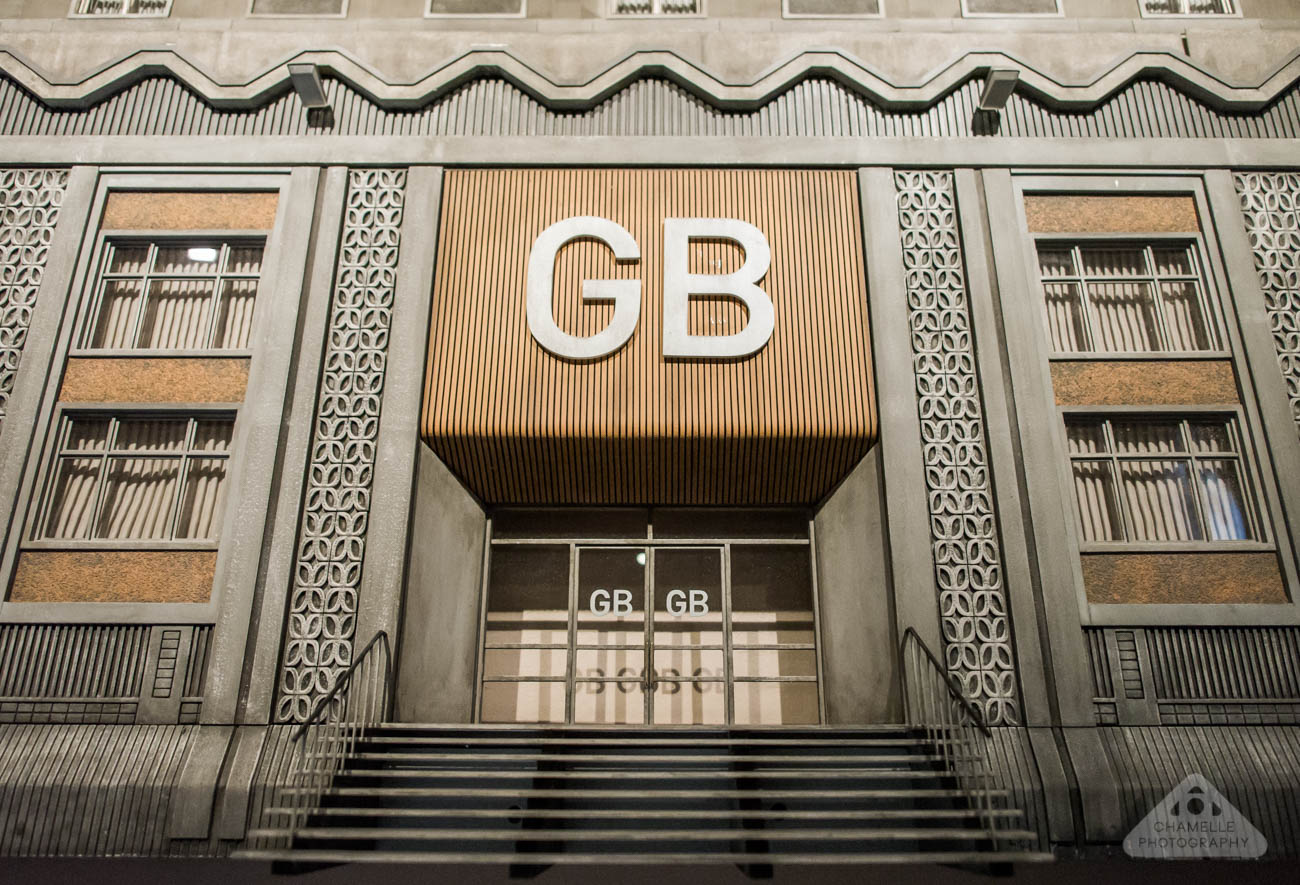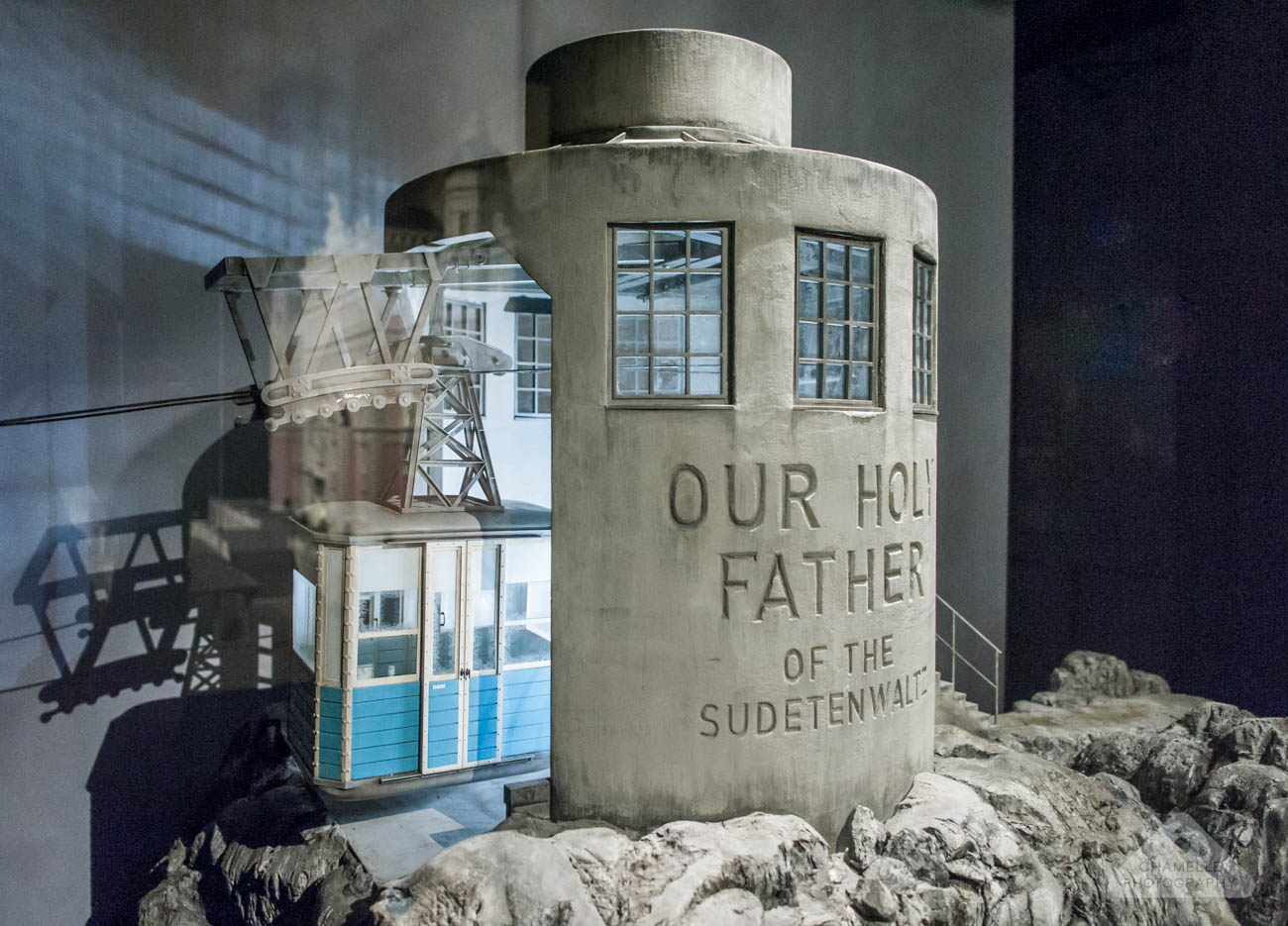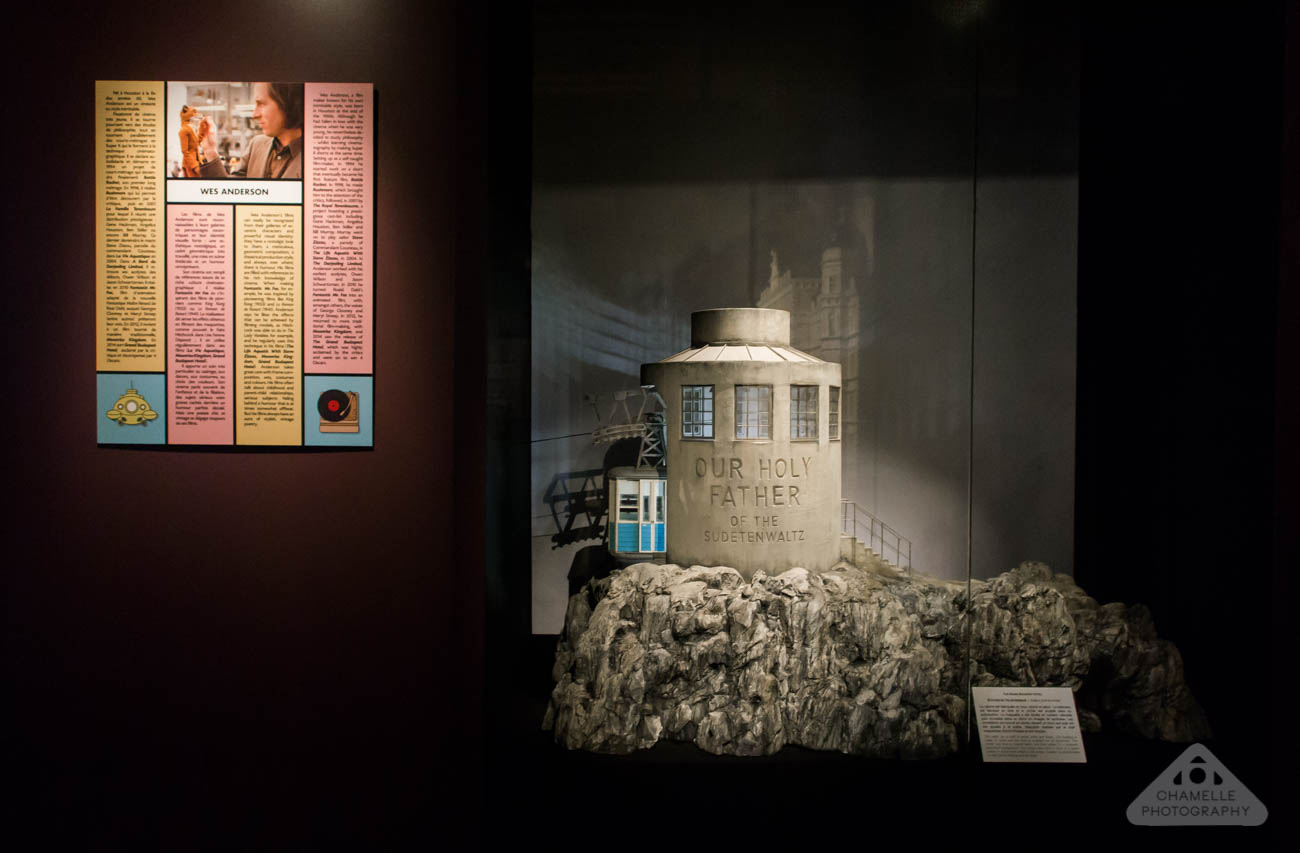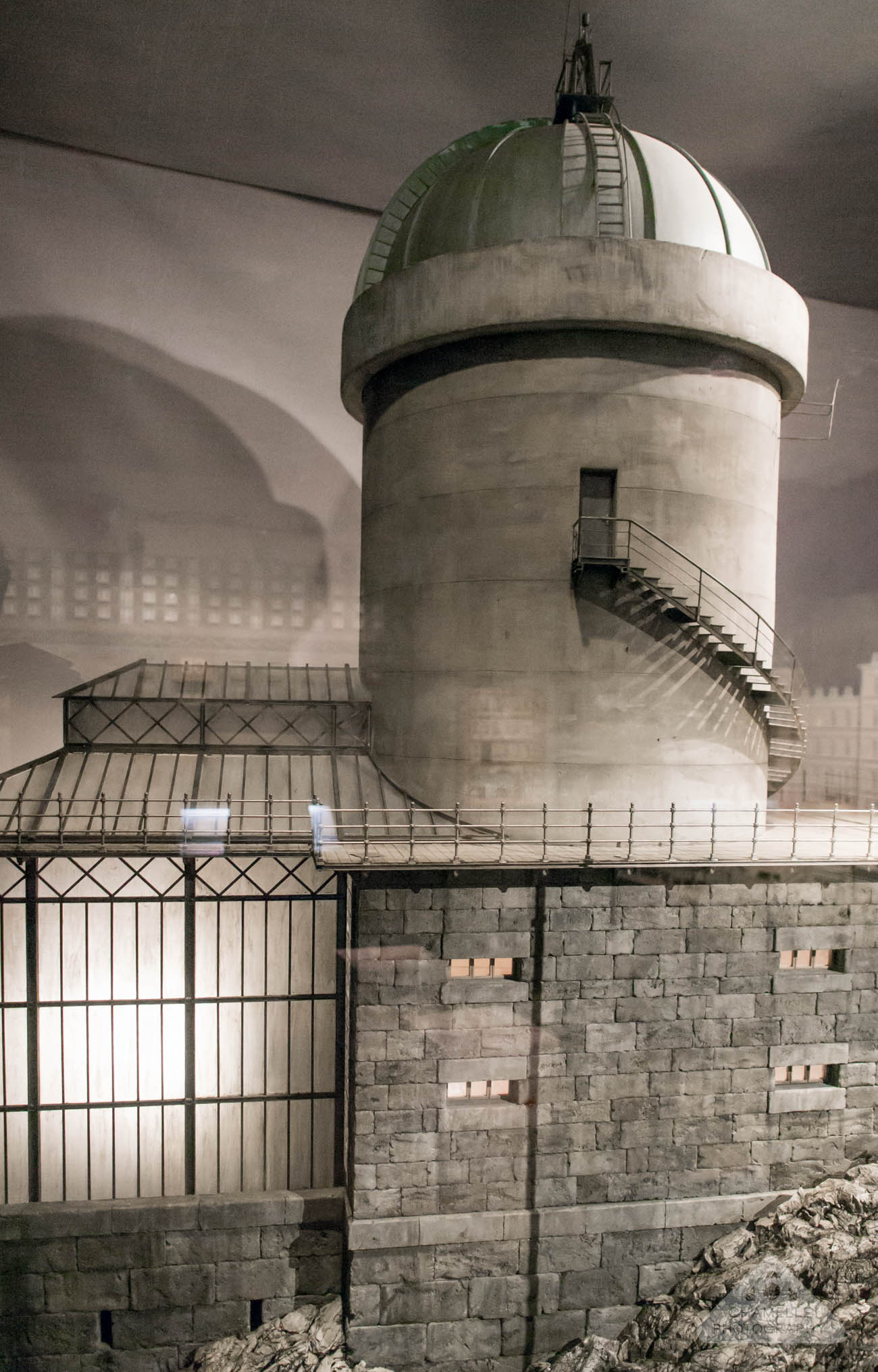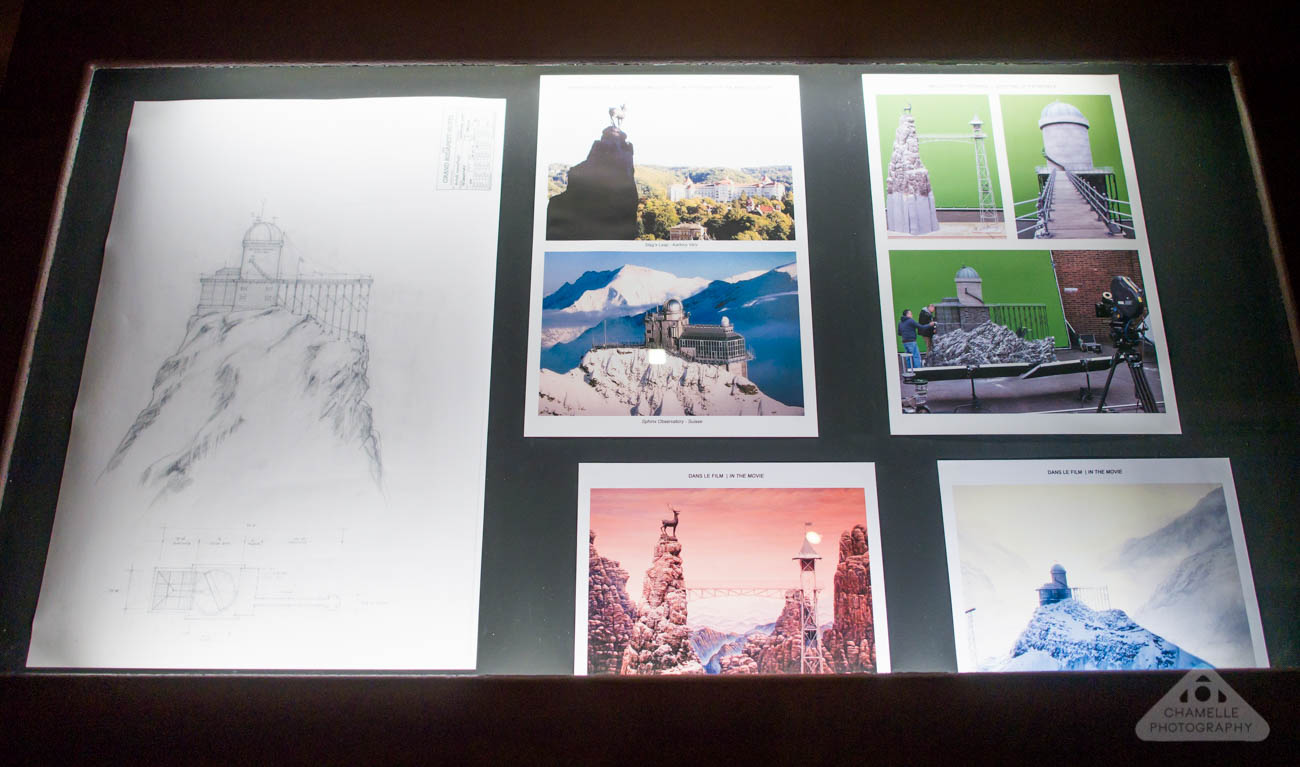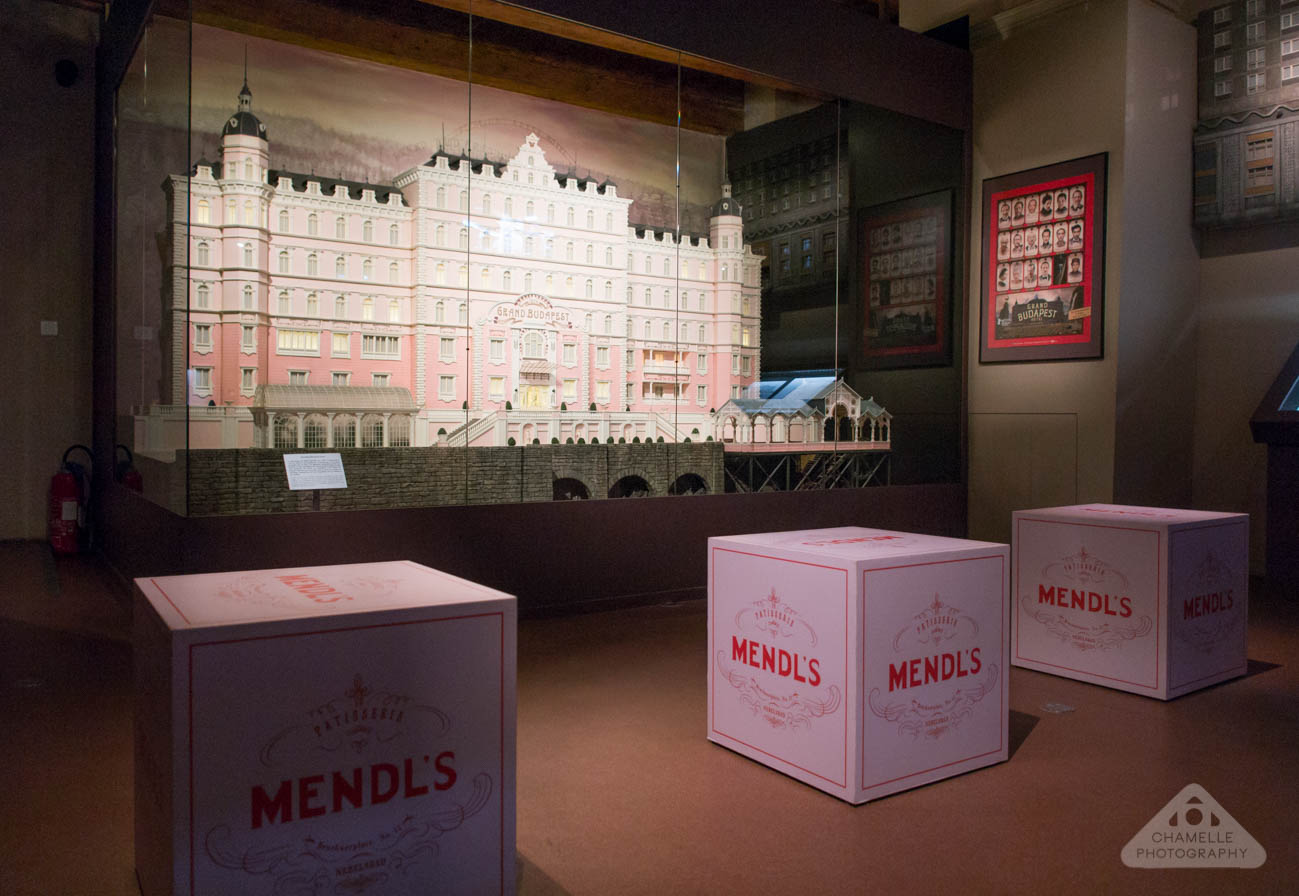 If you'd like to read more about the Grand Budapest Hotel filming locations you can check out my blogpost or look at the map I created.
I absolutely adored this film! Now I get really annoyed when people think that animated or stop-motion films are only for kids. I don't think this is the case at all. In all of these films there are many jokes or references that can only be understood by adults. Having read Roald Dahl's book as a kid, this film was just the icing on the cake! It was the perfect mix of funny, cute and entertaining and I think the tone matches my sense of humour. I think it's the same sense of humour used during the skiing scene in The Grand Budapest Hotel.
In this exhibition we see various puppets from the film, in different scales (sizes) as well as a few sets. I have not included photos of everything in order for you to discover them yourselves.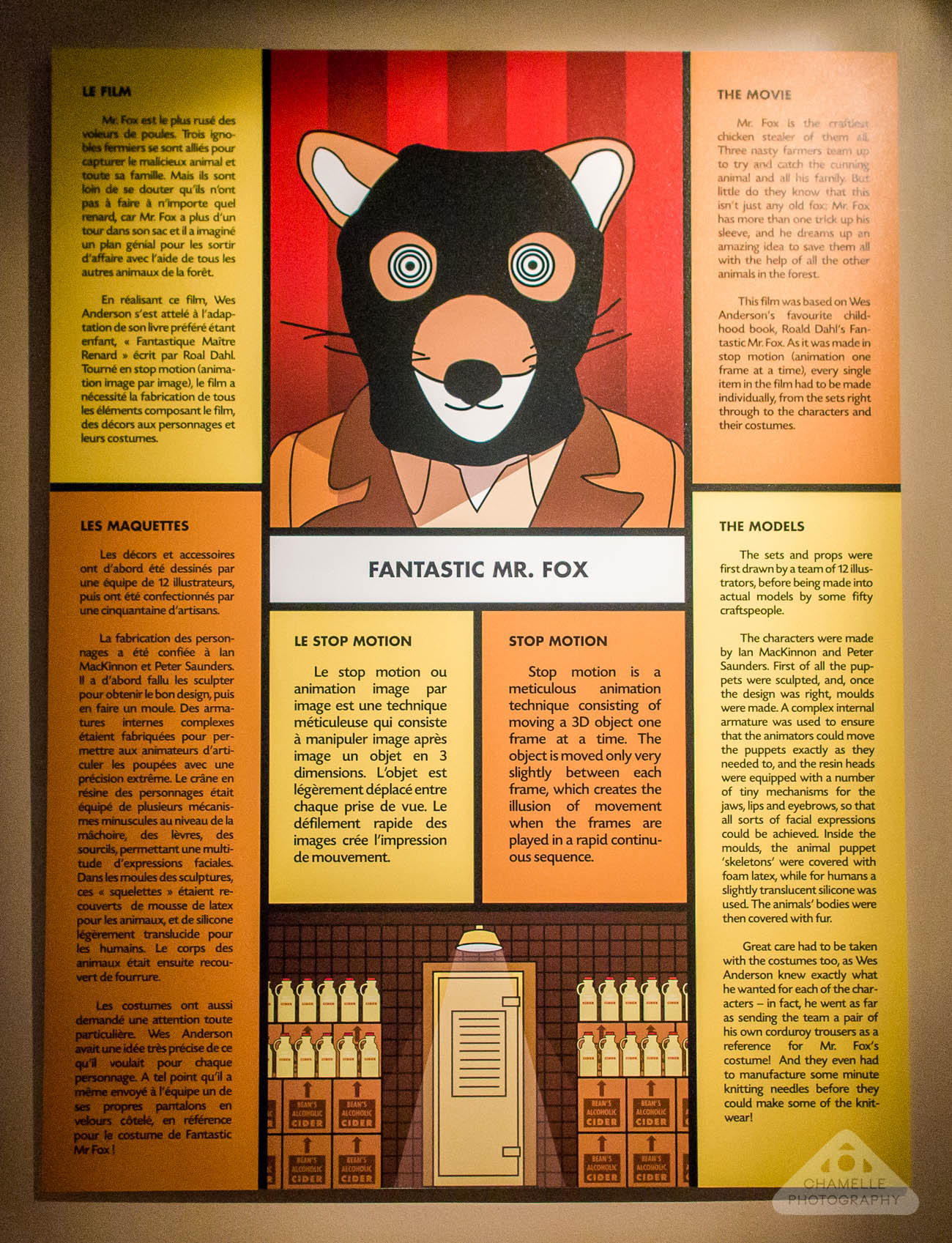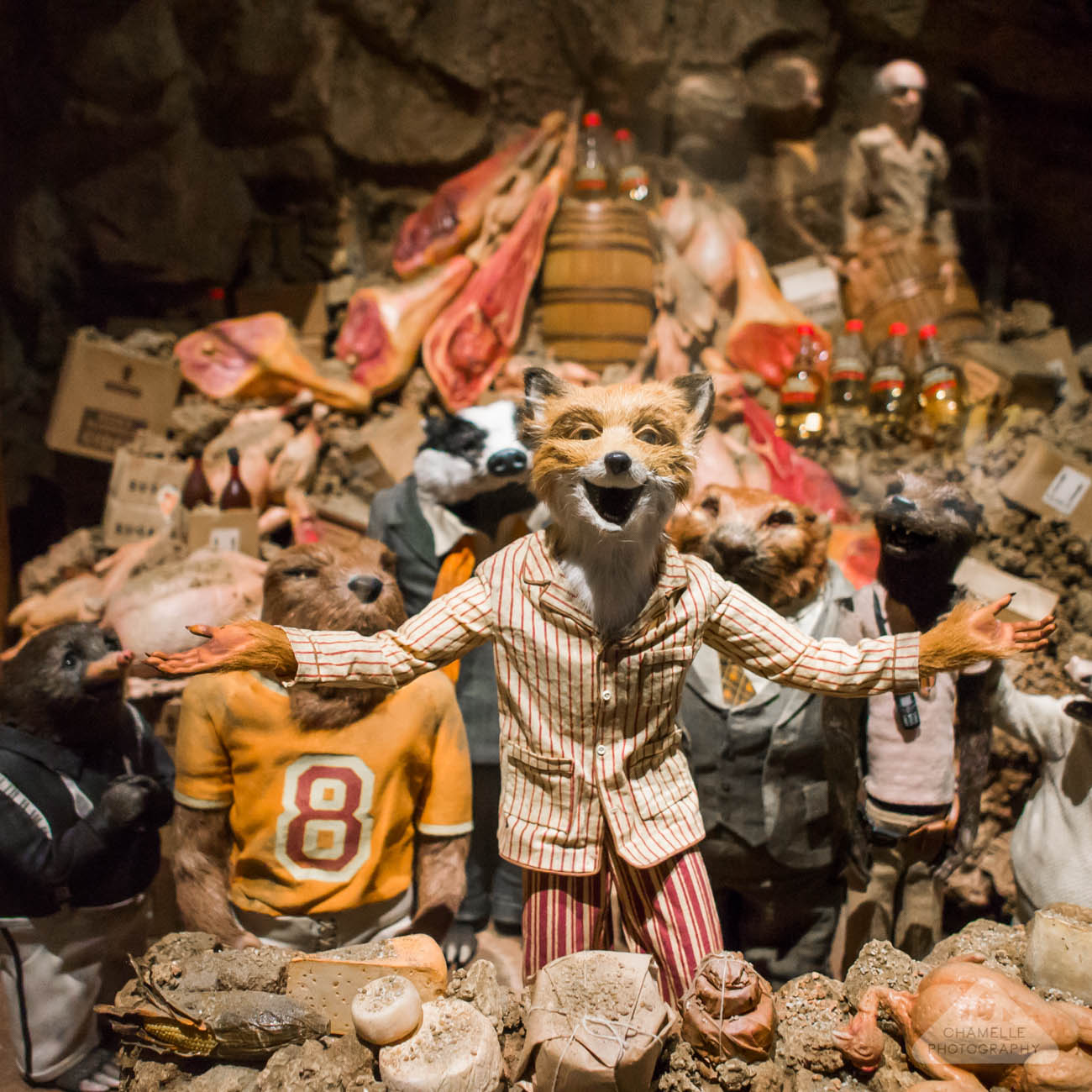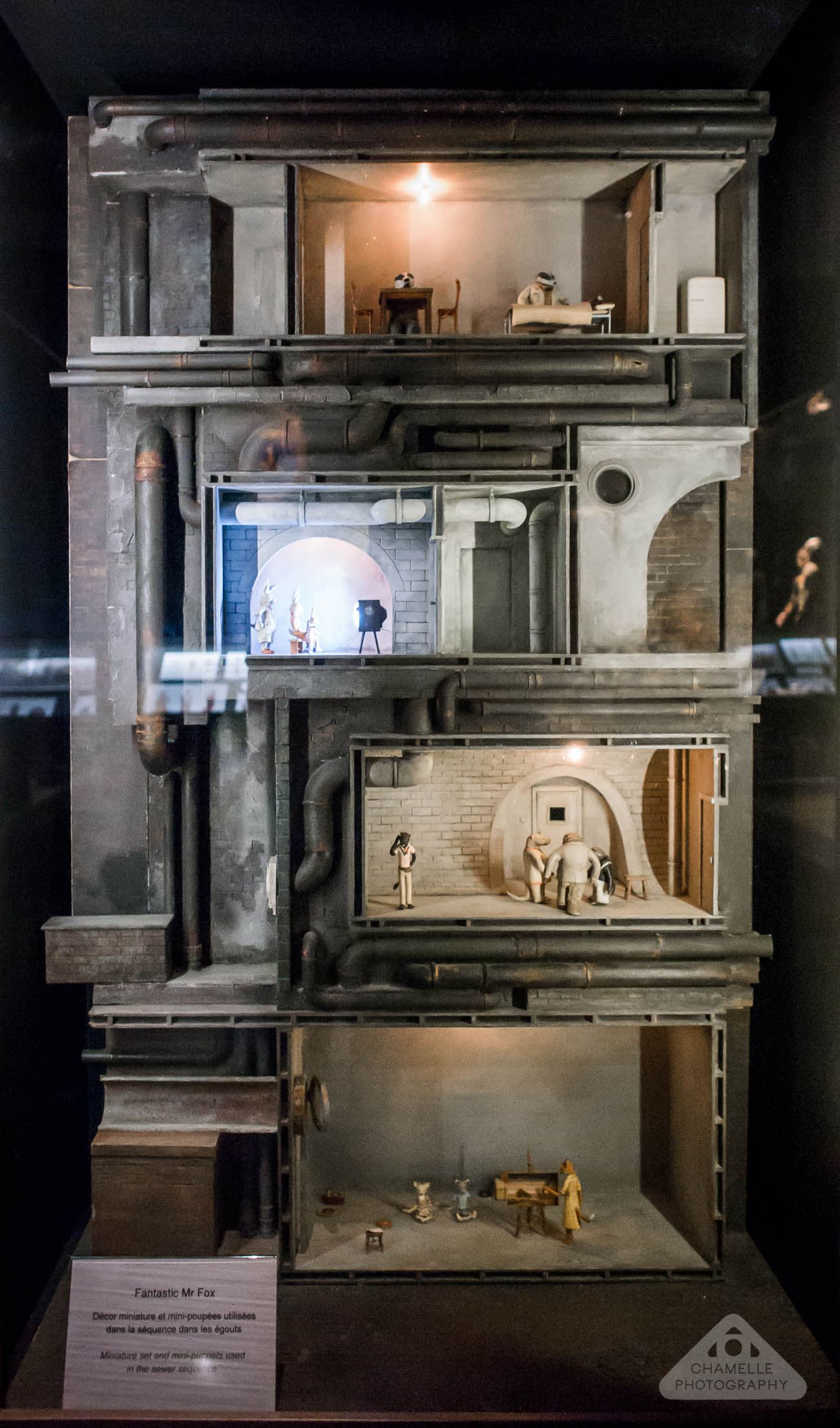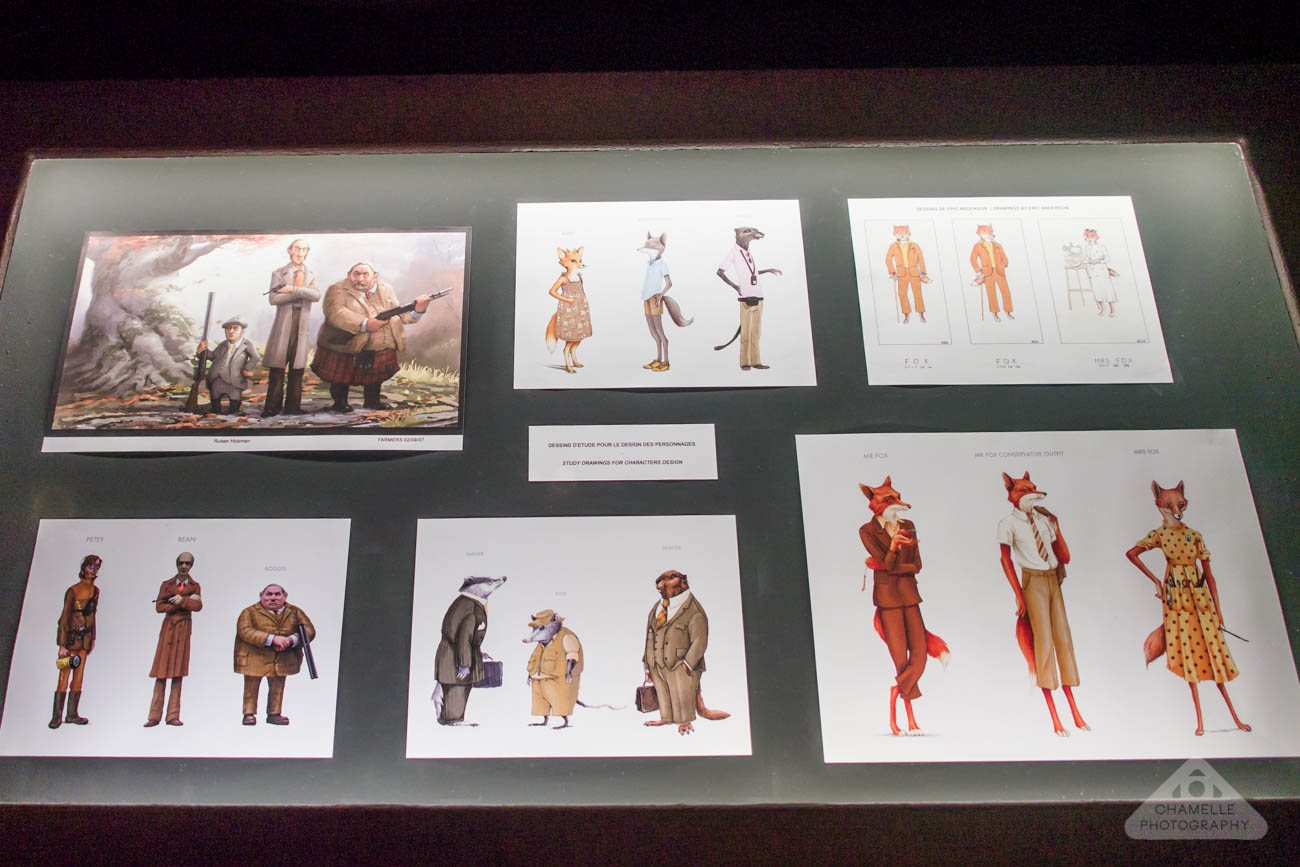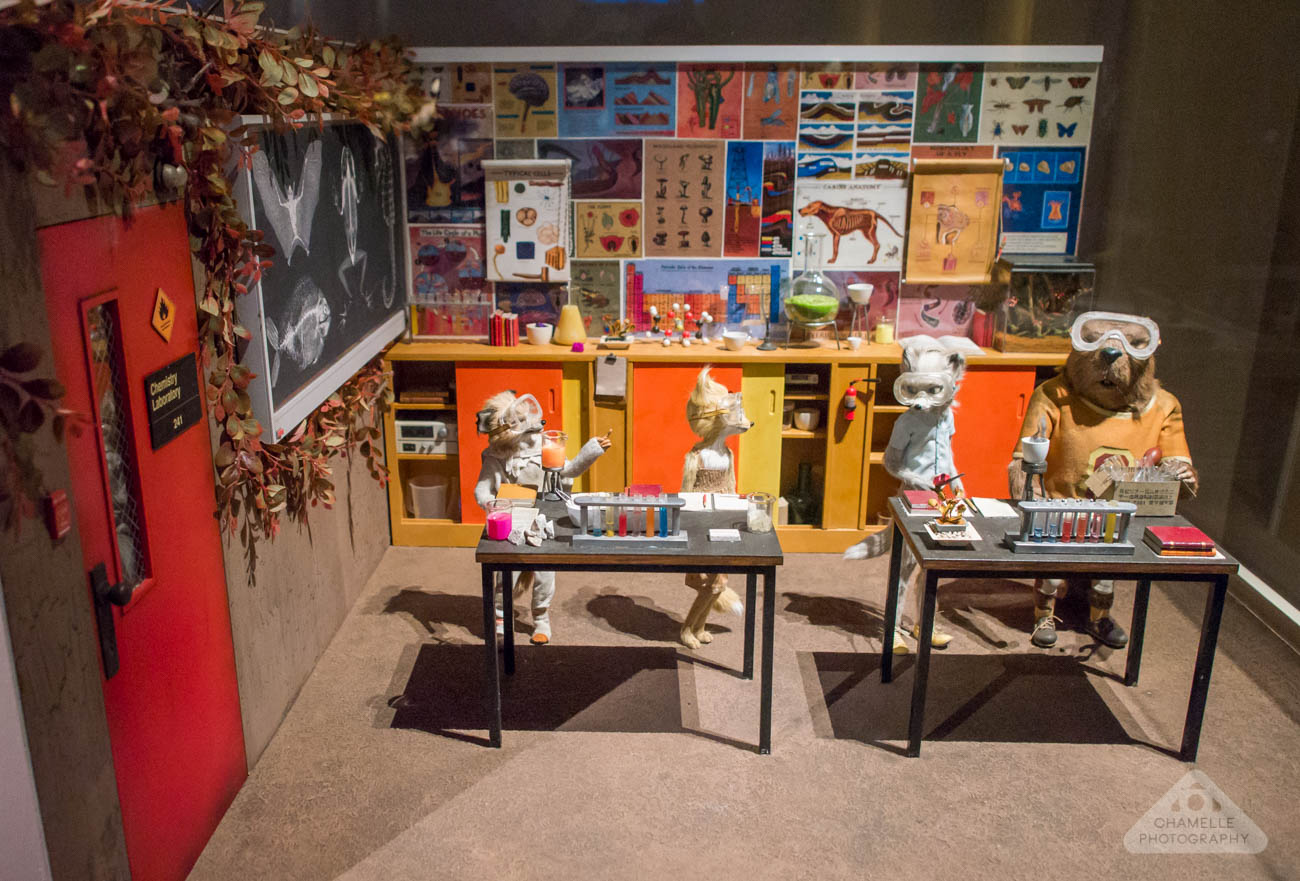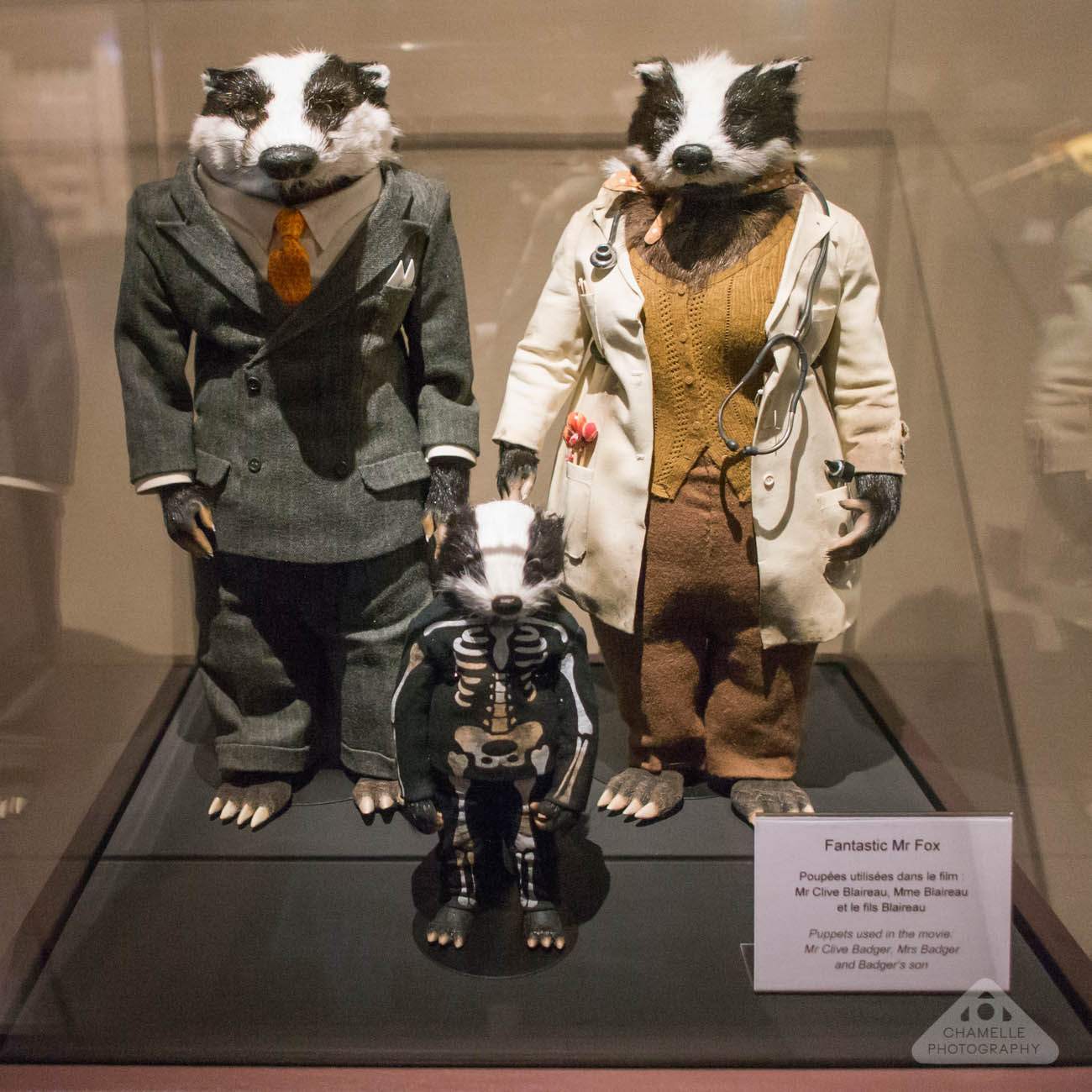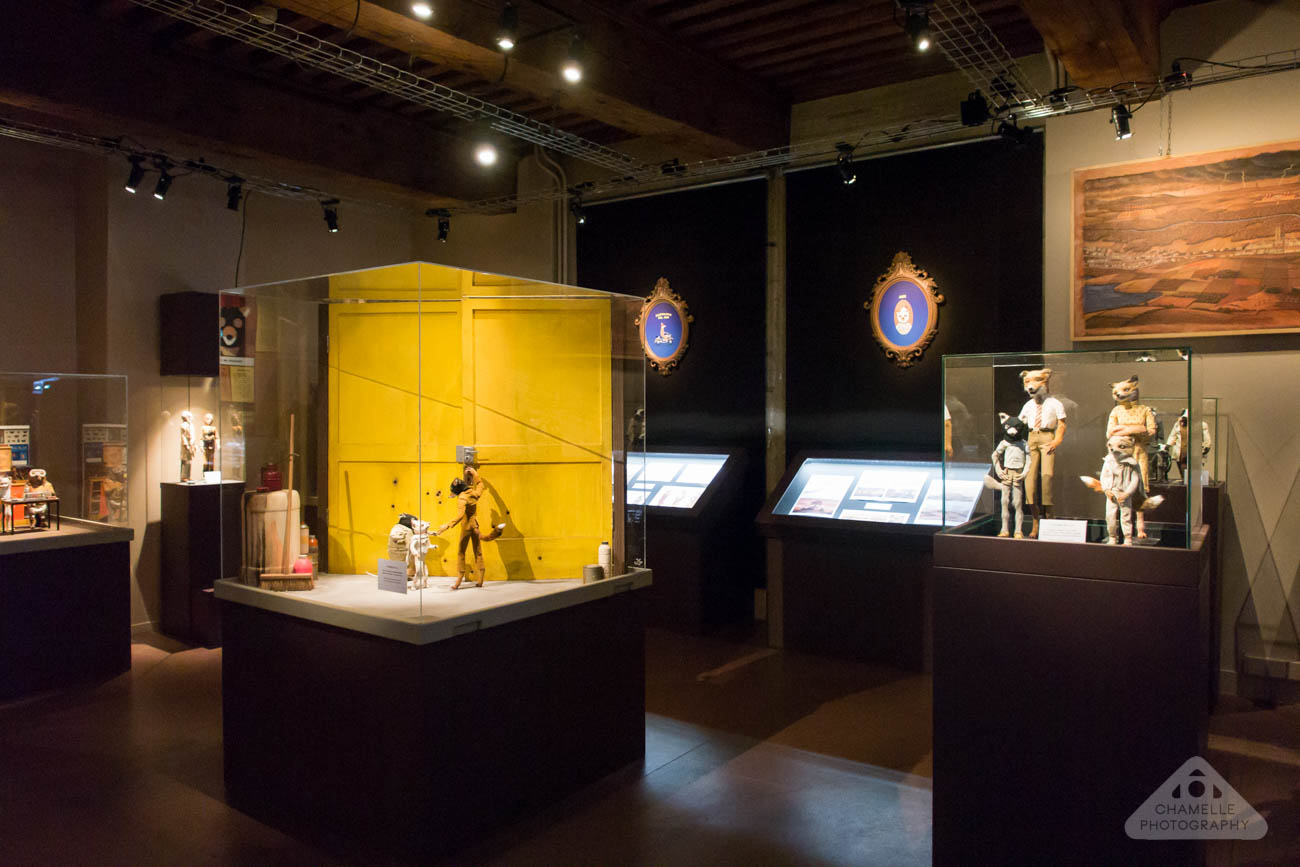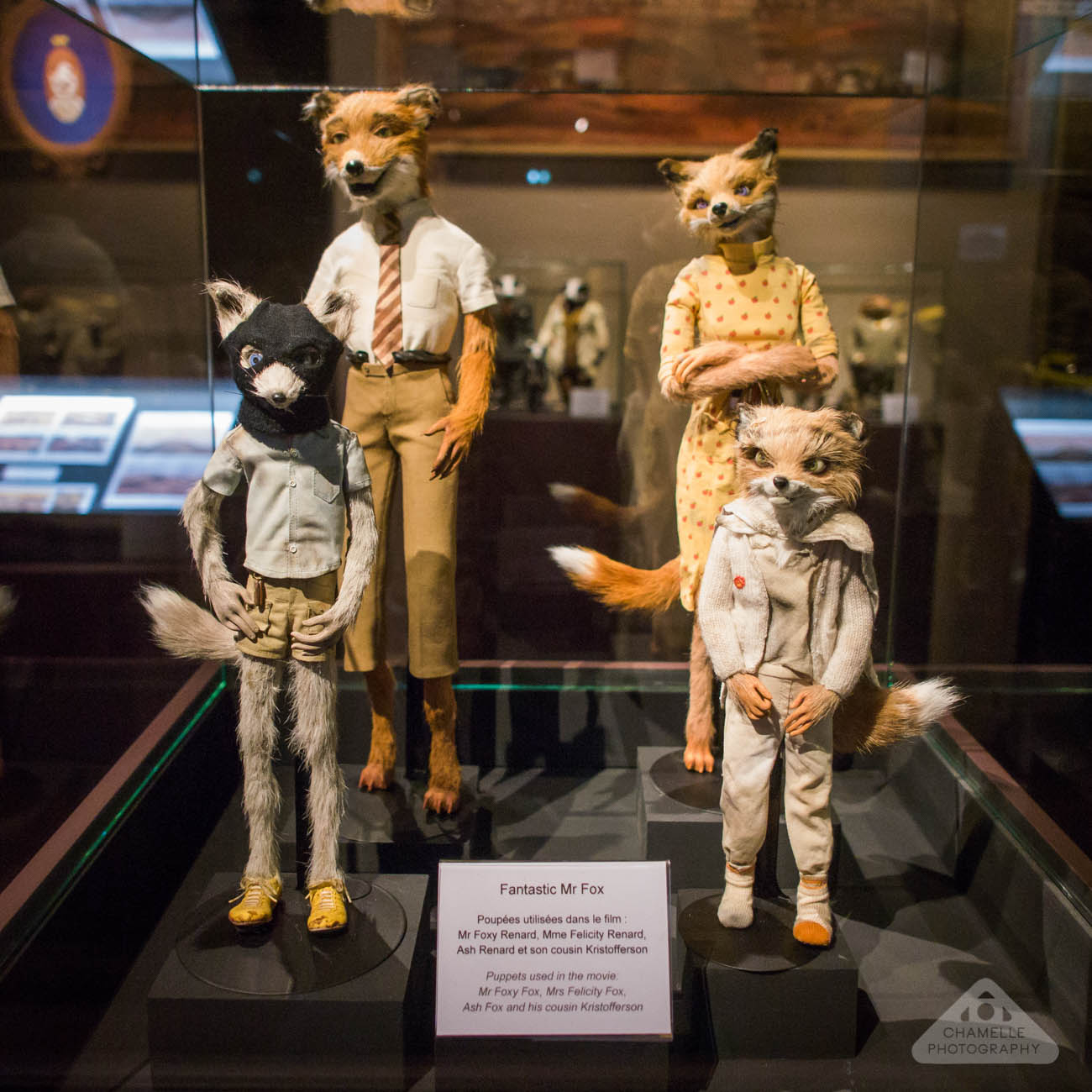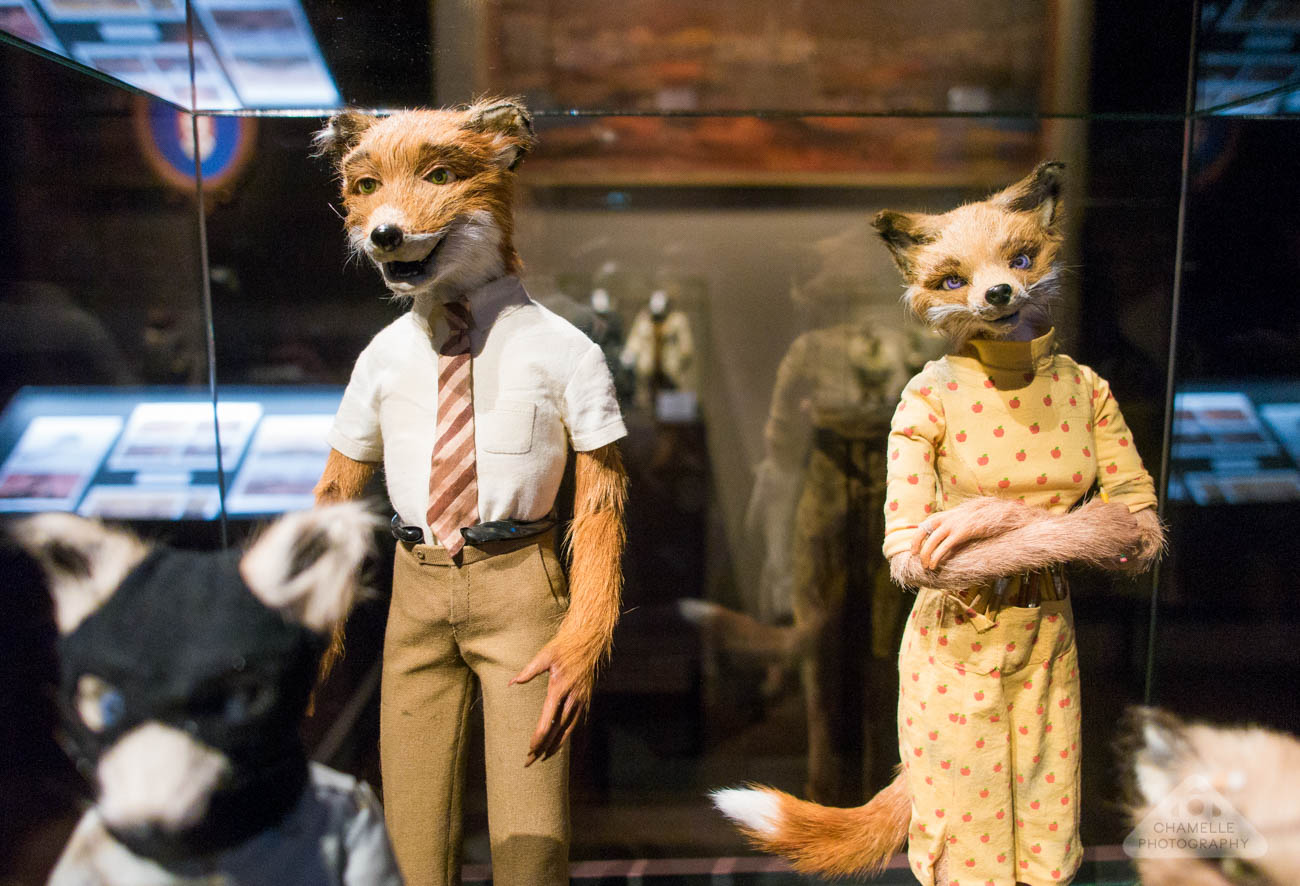 This is a really cool and unique museum but now you have one more reason to go. The Wes Anderson exhibition is on until 31 March 2016. Go check it out! 🙂
Museum of miniatures and cinema

Musée Miniature et Cinéma
"Maison des Avocats"
60, rue Saint Jean
69005 Lyon, France
T. +33 (0)4 72 00 24 77
F. +33 (0)4 78 29 38 51

Opening hours:

Monday – Friday : 10.00am – 6.30pm
Saturday – Sunday : 10.00am – 7.00pm
School holidays and bank holidays : 10.00 – 7.00pm
Closed : December 25th and January 1st
Last admission : 1 hour before closing time