Reading Time:
2
minutes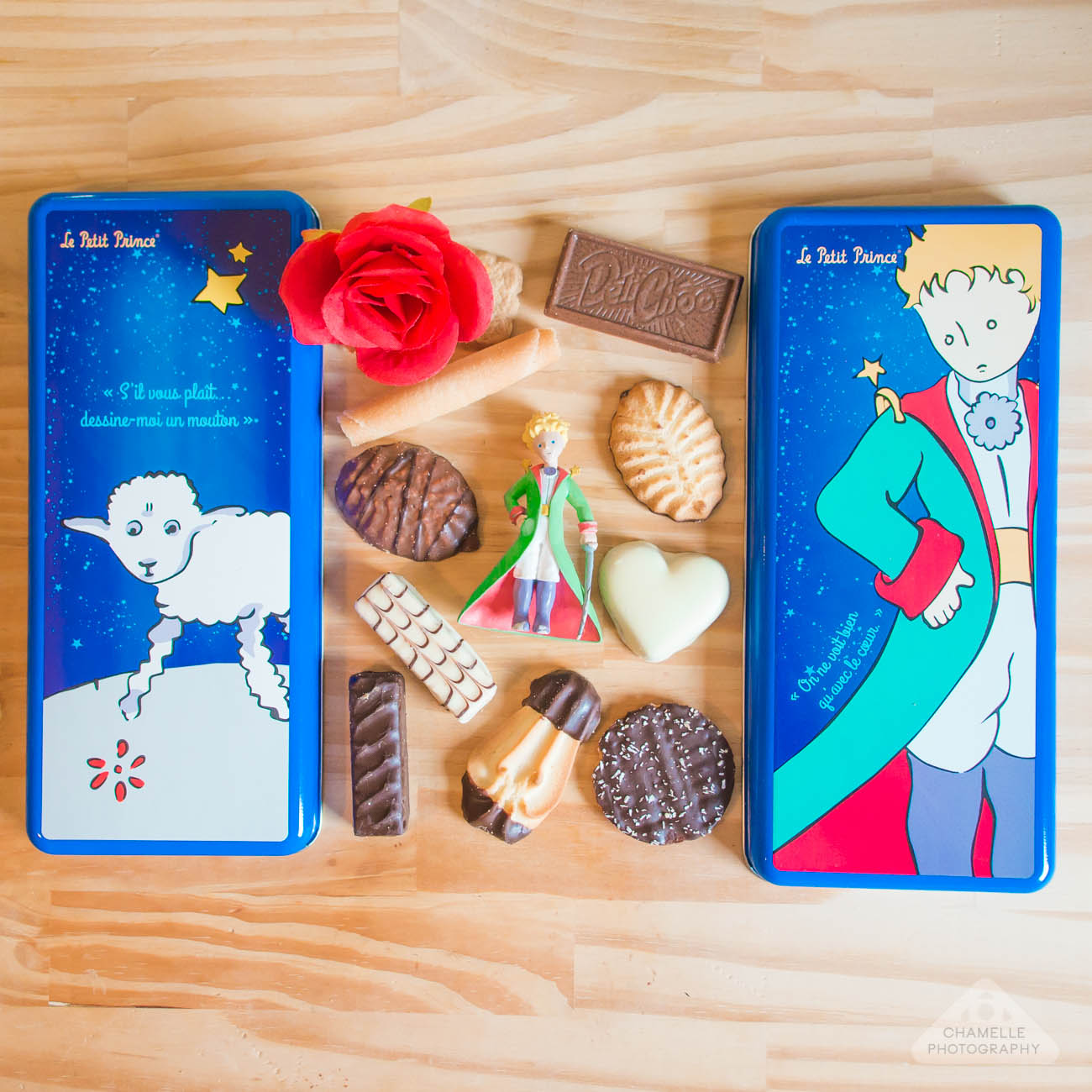 Hi, it's Le Petit Prince here to tell you about some very yummy biscuits I discovered by the Belgian biscuit-maker Delacre.
Their biscuits are not only yummy, but they are very cool! Why? Because they have created some special limited-edition collectable tins featuring myself and a mouton (sheep). Check out the pics below: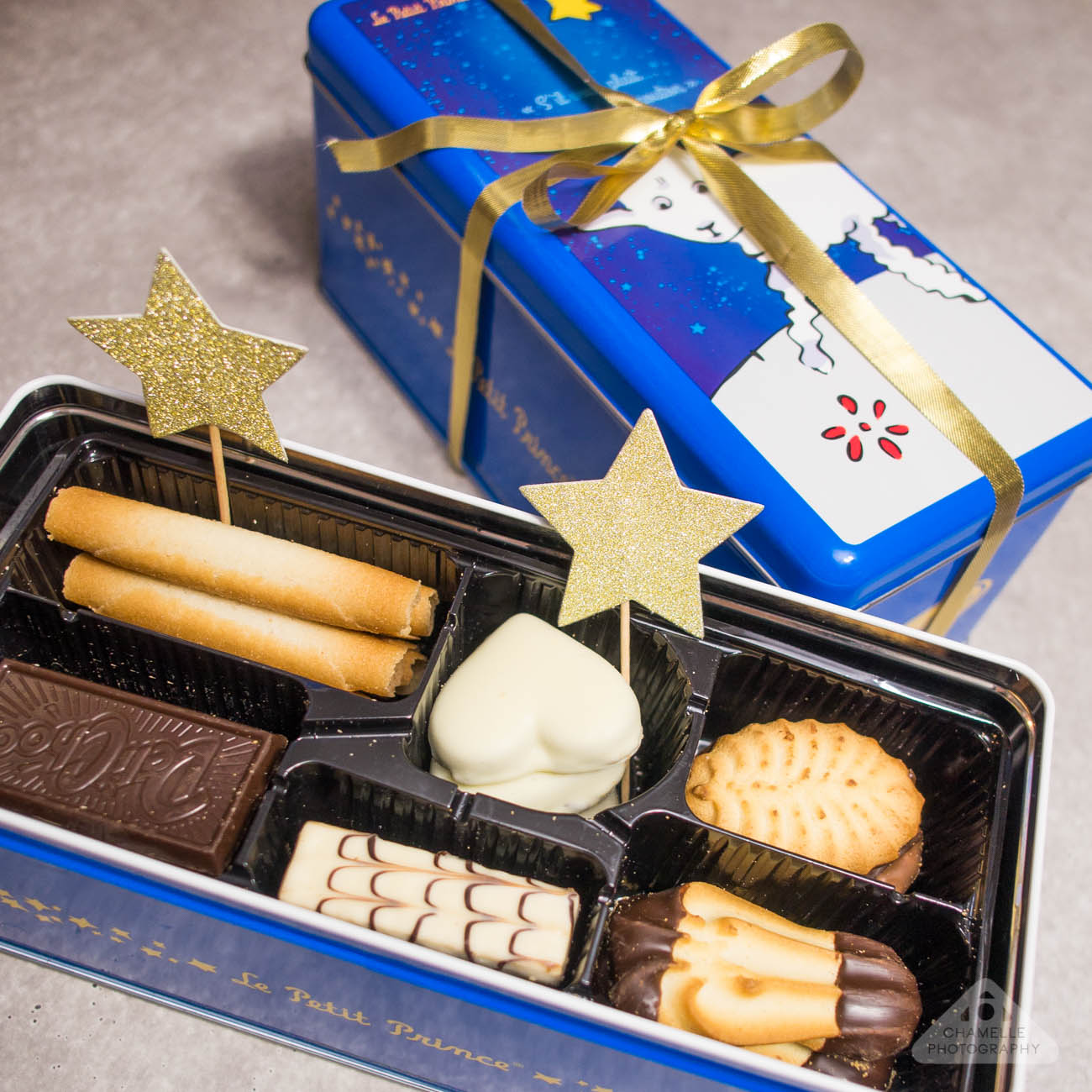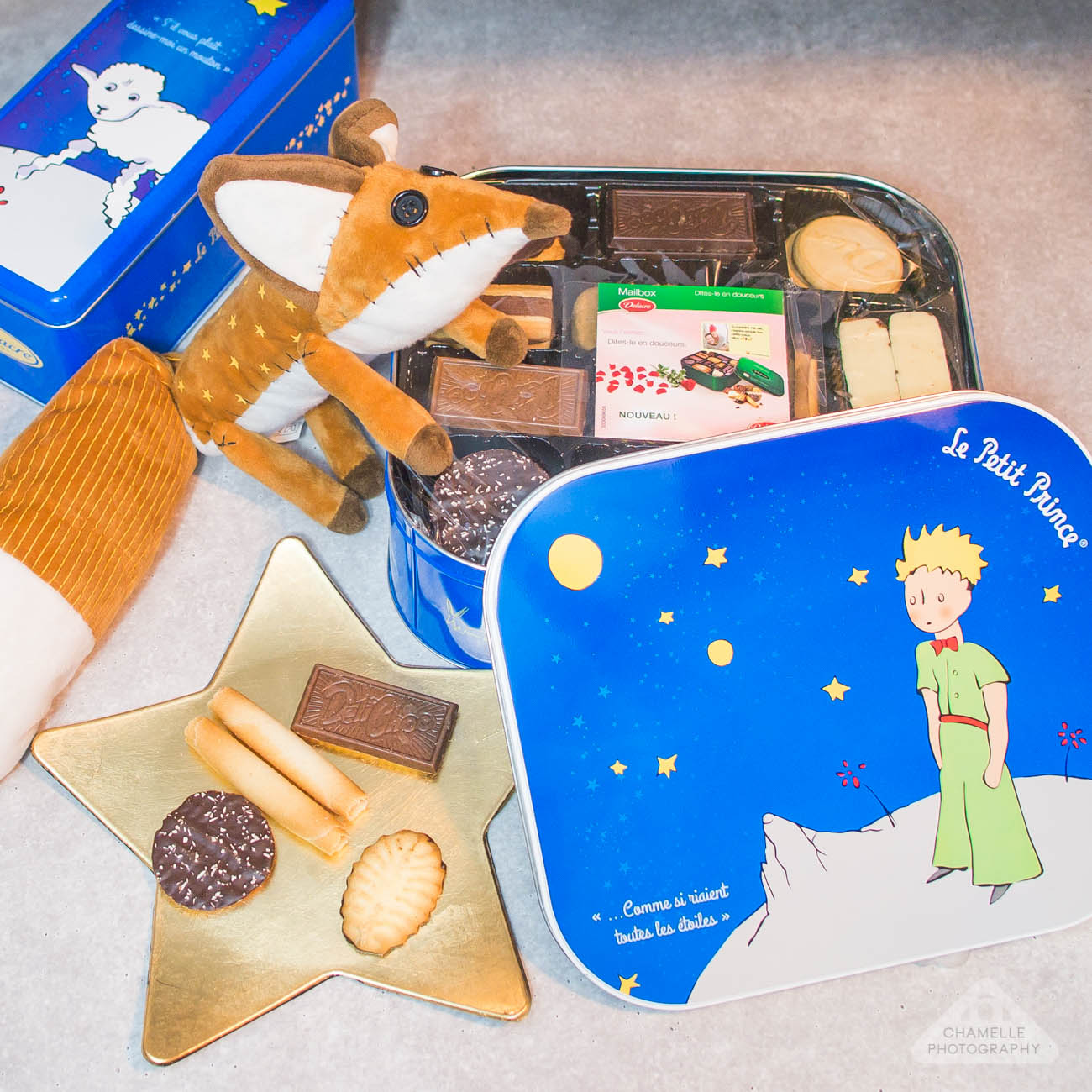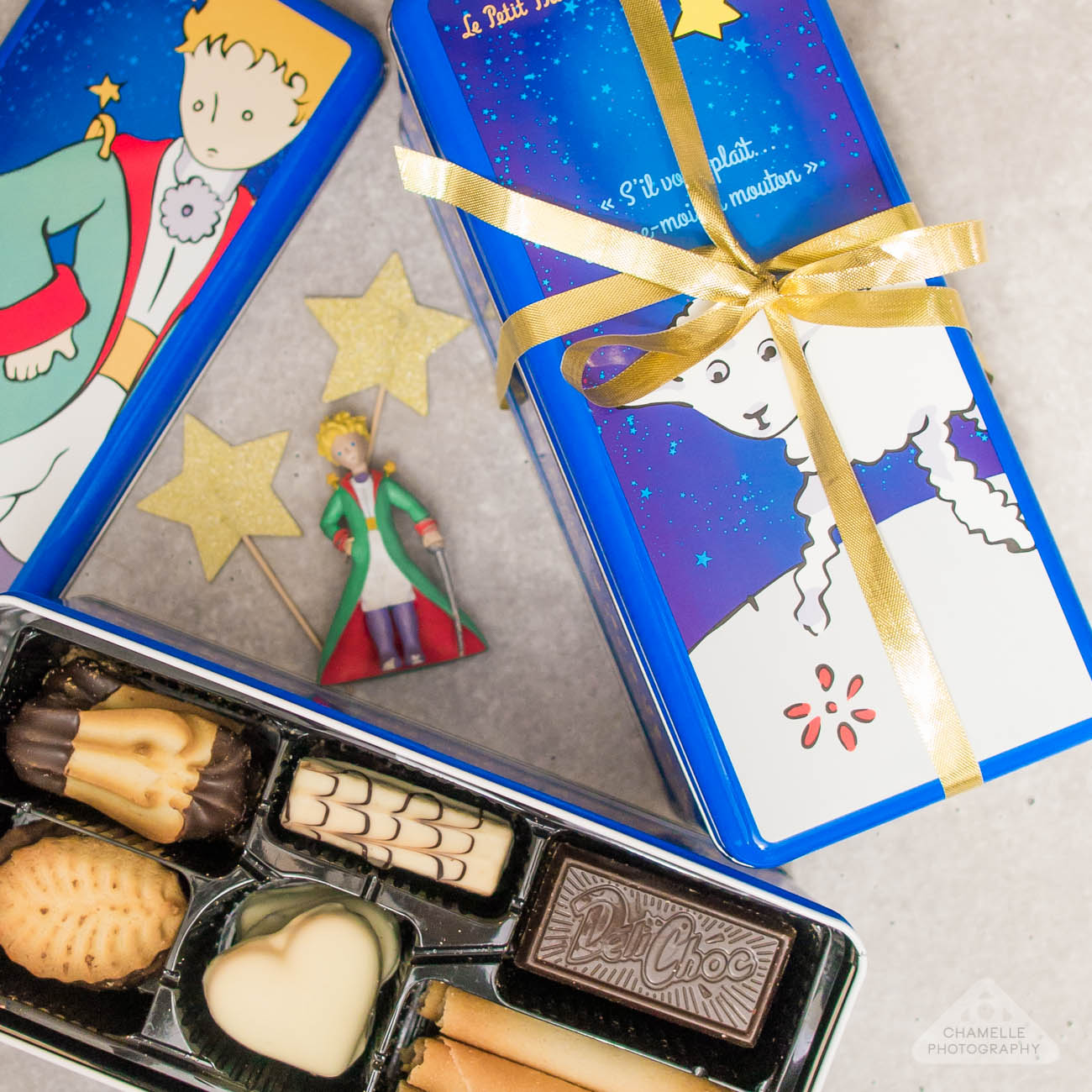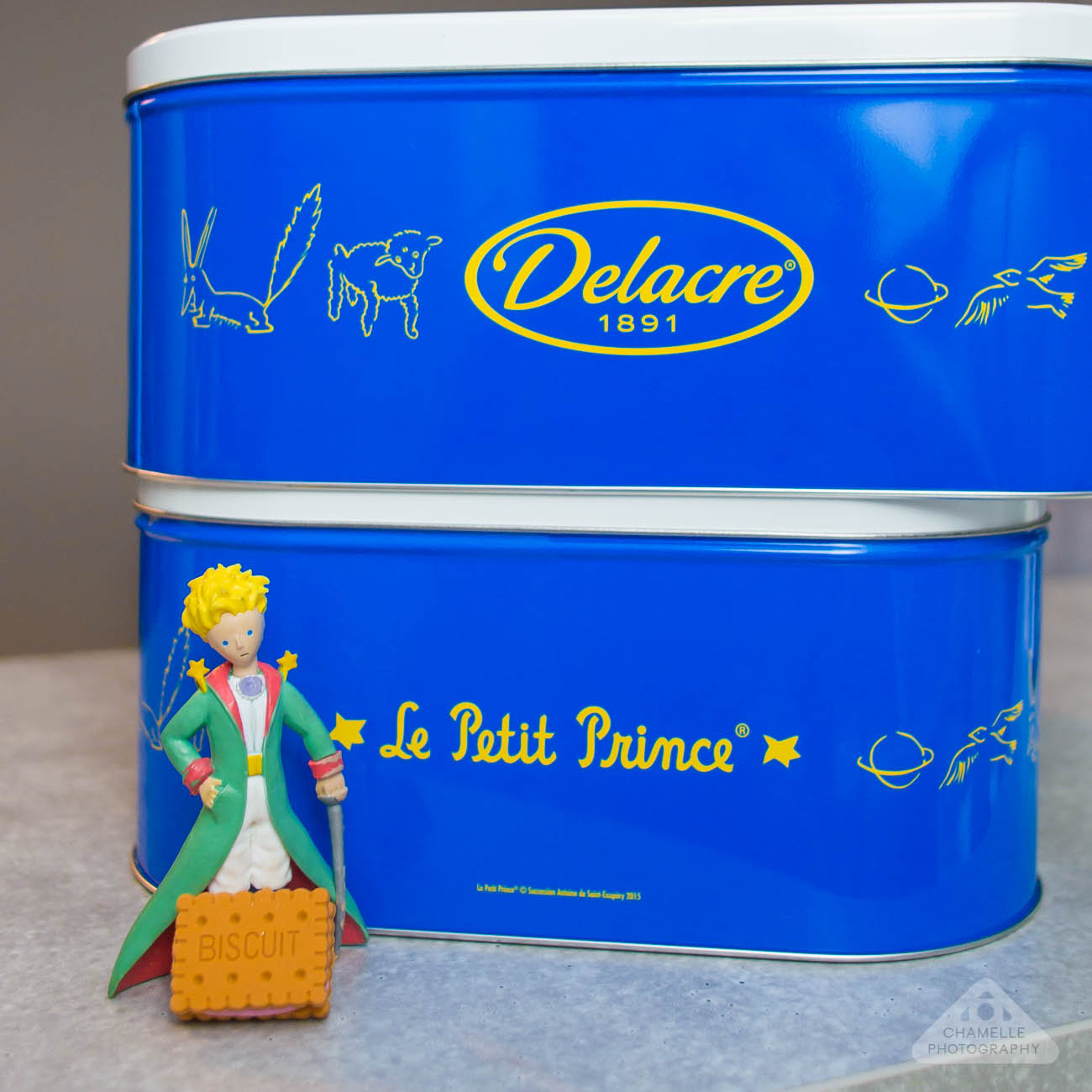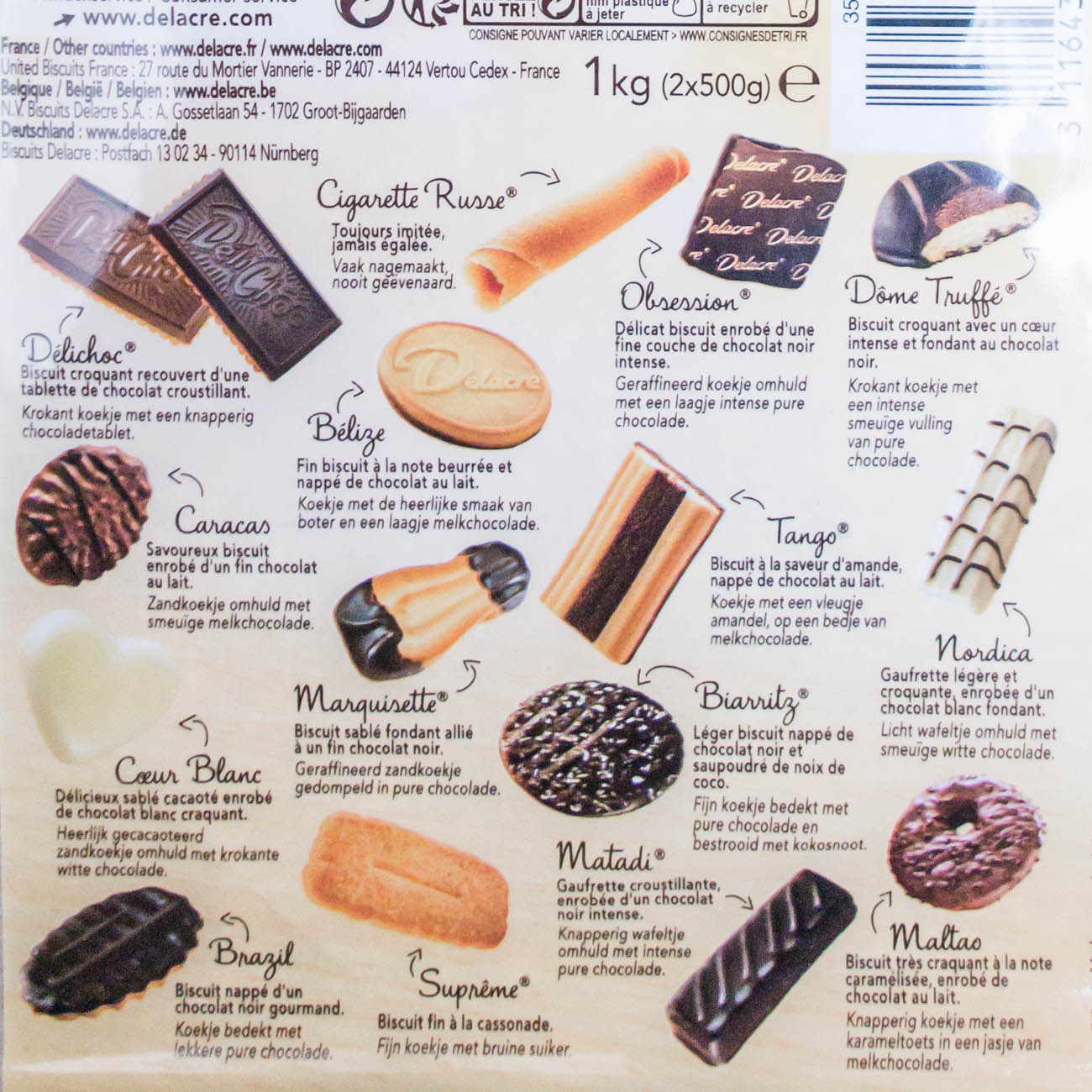 The larger "Tea Time" square tin is 1kg and contains of 15 types of  biscuits:
Délichoc – A crunchy biscuit covered in a layer of crunchy chocolate
Caracas – A tasty biscuit coated in a fine layer of milk chocolate
Coeur Blanc (White heart) – Heart-shaped delicious shortbread coated in white chocolate
Brazil – Biscuit topped with fine dark chocolate
Cigarette Russe (Russian Cigarette) – Always imitated, never equal
Bélize – Fine buttery biscuit coated in a layer of milk chocolate
Marquisette – Shortbread dipped in a fine dark chocolate, melts in the mouth
Suprême – Fine biscuit made with brown sugar
Obsession – Delicate biscuit covered in a fine layer of intense dark chocolate
Tango – Almond-flavoured biscuit covered in milk chocolate
Biarritz – Light biscuit coated in dark chocolate and powdered coconut
Matadi – Crunchy wafer biscuit covered in intense dark chocolate
Dôme Truffé (Truffle dome) – Crunchy biscuit with an intense melting centre of dark chocolate
Nordica – Light crunchy wafer covered in white chocolate
Malta0 – Very crunchy donut-shaped biscuit covered in caramel and milk chocolate
The smaller 400g rectangular tin contains 12 types, all of the above with the exception of Bélize, Dôme Truffé and Maltao.
Now if that hasn't got your mouth watering, I don't know what will…
I think they would make a great Christmas gift too and remember, they are a limited edition.
You can find them in selected supermarkets in Belgium and France or online here and here.