Reading Time:
3
minutes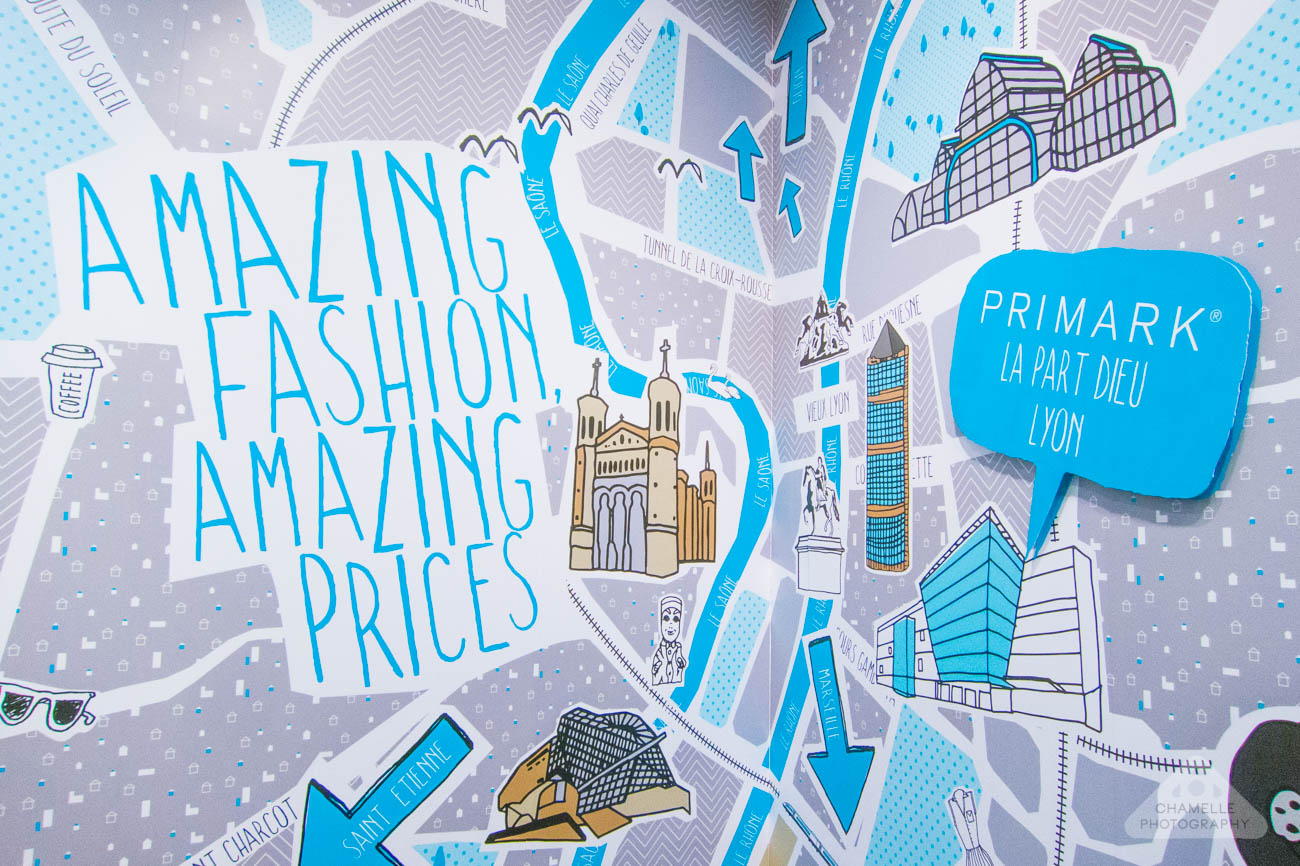 For months I'd been hearing about the opening of a Primark store in Lyon (the first for the city) and in the days leading up to it it was in the media a lot. I couldn't understand why it was such big news but then I realised that I didn't actually know that much about the store. The only experience I had with it was visiting the London Oxford Street store and the Berlin store and all I can remember was that both times both stores were crowded, crowded, crowded! Mostly with young girls in the 16-25 age bracket.
So apparently the store has been around for a long time (since 1969) and was founded in Dublin, Ireland. Like H&M, it is known for its 'fast fashion', selling fashionable items that change on an almost weekly basis. When I asked a staff member she said that even they don't know when new stock comes in but it comes in on a regular basis.
From what little I know about the store, I could only think of H&M as a likely competitor as they both not only sell clothing, but jewellery, accessories, shoes and homewares as well. A friend of mine commented that it's like Kmart (in Australia) and when I finally visited it, it actually reminded me more of Target, but with Kmart prices. The more I thought about it, the more I finally figured out why this store is so popular. In Australia we have Kmart, Target and Big W and in the States they have Target, Walmart and zillions of others stores I don't even know the names of. But how many stores in Europe sell cheap clothing AND homewares? Not many. I cannot think of any. In France and Switzerland (where I've lived), the only stores I can think of are the supermarkets, the bigger branches which also sell clothing and homewares. And who wants to buy clothes in a supermarket? That's certainly not cool!
Part of Primark's success comes down to their ability to market their brand and image well, creating sensation about their products, and clever usage of social media. How else did they manage to attain 1.7 million followers on Facebook in just 6 months? How else do they achieve astronomical sales without any advertising or having an online store?
In order to find out more I had to visit the store. I tried to go on opening day (Friday, 23 October) but the queues were so long I gave up. The queues continued onto several floors and they had lots of security guards to manage the crowds. I told myself I would come back in a week's time when the buzz would have hopefully died down.
It got me thinking about why people queue up for store openings? Who would do such a stupid thing? Oh yeah… that's right, me! (when I queued up for hours to see Australia's first Apple store opening). Recently H&M, Uniqlo and Sephora opened in Sydney and I heard there were long queues for all their openings. I came to the conclusion that people get all excited about stores but generally only if they are foreign. There is some kind of 'cool' factor, or maybe because something that was once so unattainable is now attainable that people just can't wait to get their hands on it! Anyway I probably spend too much time thinking about stuff like this… better to see it in person!
So I decided to arrive on the Saturday morning (24 October) a few minutes before opening time. By some stroke of luck I was sent to the rooftop where the queue up there had just opened so I got in as soon as the store opened.
There are two floors:
The lower floor is ladieswear and accessories and the upper floor is everything else (menswear, childrenswear, homewares (I somehow missed this section), sleepwear and lingerie, shoes and jewellery.
So what did I think of the store? Well I thought it was pretty good apart from the crowds. The quality/price ratio was excellent and there was a large range of goods. I didn't buy any clothes because I didn't really need anything and the styles were the same styles found in all womens clothing store but I would definitely come here to buy basics such as t-shirts, leggings and socks. I'll have to go back another day to check out the Home section which I missed!
Primark Lyon is located in the Part Dieu shopping mall, closest entrance next to Monoprix and Tour Oxygène.
Opening hours: Monday to Saturday 9:30am – 8:00pm
Here are a bunch of photos I took that day:
Bon shopping!